iOS 13 is obsessed with iPhone speed and app size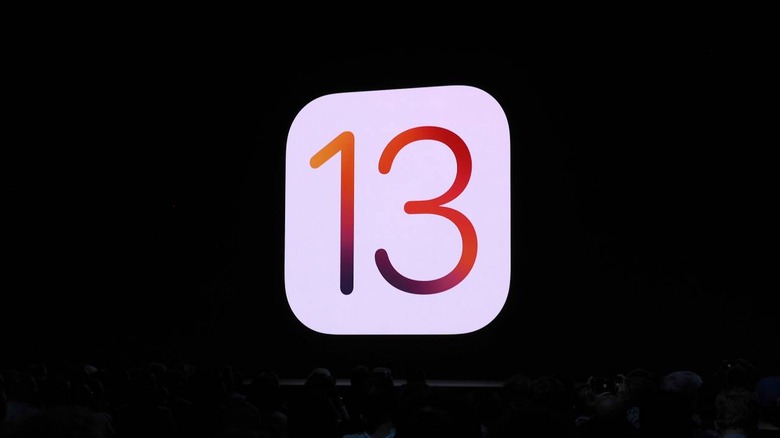 Apple is previewing iOS 13 at WWDC 2019 today, and if there's one big message this year, it's that the iPhone software is going to get much, much faster. "We know that nothing is more important to our iPhone users than performance," Craig Federigh said of the upcoming iPhone software release, which is expected this fall.
Certainly, speed has no small dependence on processor performance. We're expecting iOS 13 to launch alongside new iPhone models, after all, with the latest iteration of the company's A-series processors. However, that's no help for owners of older phones.
Apple's focus on bringing even iPhones several years old up to date with its latest OS means the software itself needs to be balanced with the hardware. 90-percent of people are already running iOS 12, Apple says – in contrast to 10-percent of people upgrading to Android 9, CEO Tim Cook teased during the WWDC opening keynote – and if it wants to keep that disparity of updates going, it needs existing iPhones to also keep up.
In iOS 13, Apple says, apps should load twice as fast as before. That could make a huge difference if you have, say, an iPhone 7 and were finding iOS was starting to feel sluggish. iPhones with Face ID will be 30-percent faster.
It's not just how quickly apps open up, mind. iOS 13 also makes a difference with downloads and updates. App downloads will be 50-percent smaller with the new OS, Apple says, while updates will be 60-percent smaller.
It comes as Apple starts to separate out its platforms. On the Apple Watch, for instance, watchOS 6 will bring independent apps to the wearable. You'll be able to access the App Store directly on the smartwatch, install apps, and use them independently of any connected iPhone – or, indeed, if your smartphone of choice is running Android.
At the same time, Apple will also split its iPad software off, too. iPadOS is expected to be a different, more productivity-focused set of software for iPad, particularly of use for the iPad Pro, which Apple continues to push as a laptop replacement. The iPad will get all the new iOS 13 features intended for iPhone, but will also get new features of its own.