Apple Watch independent apps cut out the iPhone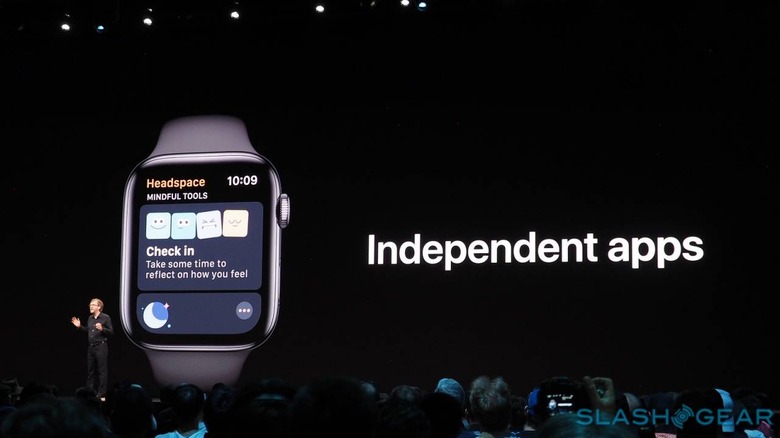 As rumored in the lead up to WWDC 2019, Apple revealed today that big changes are coming to the Apple Watch in watchOS 6. As it is now, apps that run on the Apple Watch need a companion app on iPhone as well. That's all about to change, as Apple Watch will soon be able to run apps independently of the iPhone it's paired with.
That, of course, means that the Apple Watch needs some kind of way to download apps without being paired to an iPhone. Apple solved that issue as well, announcing today that the Apple Watch will receive its very own version of the App Store.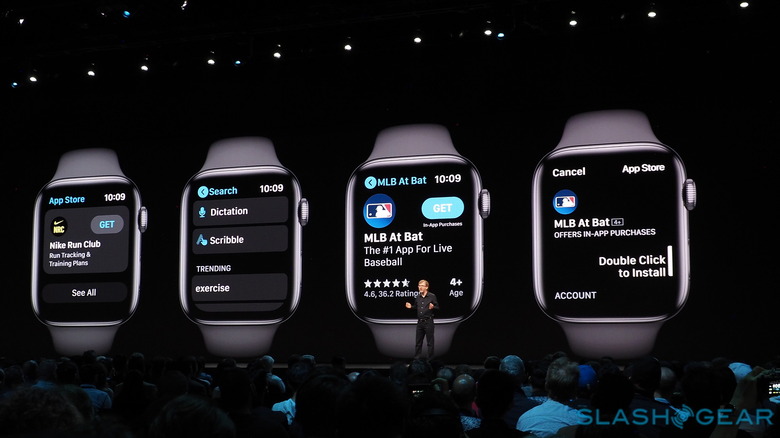 It sounds like the Apple Watch's app store will be more or less the same as the one we find on iPhones and iPads, but Apple didn't really get into much depth when it comes to what we should expect. We do know, however, that you'll be able to search the full App Store using dictation, scribble, or voice commands via Siri, so the Apple Watch's tiny screen won't necessarily act as a bottleneck for browsing.
Apple will also attempt to make browsing easier by presenting curated collections of apps for the Apple Watch. When you find an app you want, you'll be able to install it (and – if it costs money – purchase it) using only the Apple Watch, which is definitely a nice touch. These features should be going live in watchOS 6 later this year, and we'll look forward to more specifics as we move through the summer. In the meantime, keep it here at SlashGear for plenty more from WWDC 2019.