iOS 10 adoption crosses 50% mark one month after release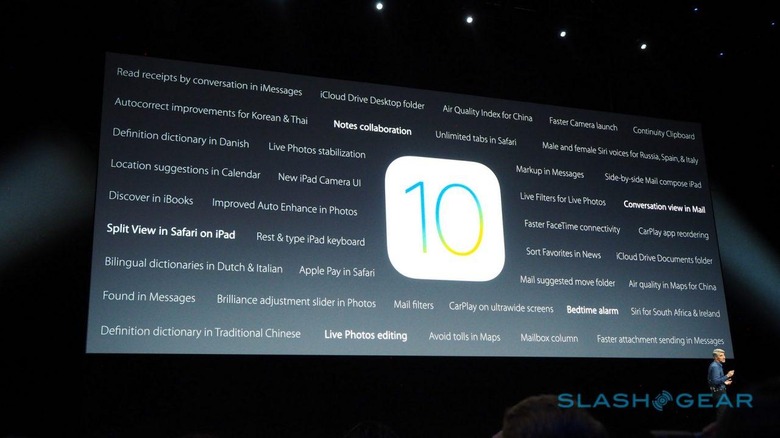 It would appear that Apple users don't have too many reservations about making the jump to iOS 10, as Apple's own App Store support page is showing that the newest version of iOS is installed on 54% of devices. On its own, that number might not be very impressive, but when you consider that iOS 10 has only been available for about a month, Apple's 54% statistic carries a little more weight.
In a graph that shows the breakdown of install bases for iOS releases, we see that 38% of folks are still on iOS 9, while the remaining 8% are running earlier, unspecified versions of the mobile operating system. Those who remain on iOS 9 are likely a combination of hold outs – people who haven't upgraded yet despite the fact that their phone is compatible with iOS 10 – and people who are using a device older than the iPhone 5.
The oldest Apple device compatible with iOS 10 is iPhone 5, which means that iPhone 4s users are stuck on iOS 9 until they upgrade to a newer device. It's possible that some of those iPhone 4s users have every intention of jumping to a newer phone, but can't at the moment, since many iPhone 7 and 7 Plus models have experienced some degree of post-launch stock shortages.
Apple gathers these statistics by monitoring visits to the App Store, so these are likely a fair bit more accurate than a lot of the third-party estimates we'll come across. It should also be noted that while 54% adoption in a month's time is nothing to sneeze at, iOS 9 managed to hit the 50% mark in a little less than a week, so iOS 10 falls short of the top prize as far as adoption rates are concerned.
SOURCE: Apple