Internet Explorer 6 has under 1% share in the US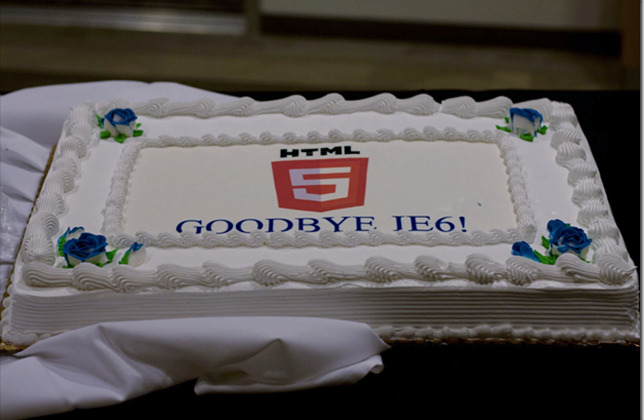 So long, IE6. You had a good run as the dominant browser for the better part of a decade. But with the combined efforts of Mozilla, Google, Apple and (last bust certainly not least) Microsoft itself, your reign of Internet supremacy is coming to a final end. According to the latest metrics posted to the Windows Team Blog, Internet Explorer 6 is used by less than 1% of Windows PCs in the US, having been supplanted by IE7 and later versions, Firefox and Chrome.
Unfortunately, there's a considerable amount of international users still hobbling along with the ancient browser. If you take out the United States numbers, approximately 8% of computers are using IE6. That's a drop of less than 2% in the last six months. Still, that's a far cry from where it was just a few short years ago: when IE7 was introduced in 2006, IE6 had a whopping 80% of the market cornered. Today, the combined share of Internet Explorer 7-10 is just over 50%, with IE8 taking the largest chunk of Microsoft's users. Firefox and Chrome are duking it out for second place: Chrome recently took the lead over Firefox with almost 20% of the world market.
IE6 has been a headache for IT managers and web developers alike for years, mostly thanks to its many security holes and poor support for web standards. After introducing newer versions Microsoft itself has urged its customers to abandon the older browser in favor of the latest version. Currently the official release of IE is version 9, which had 12% of the total market all by itself as of December 2011. When Windows 8 is release later this year, the gold version of Internet Explorer 10 will accompany it.
[via Tom's Hardware]