Intel's Ultra Mobile tablets: all 13 summarised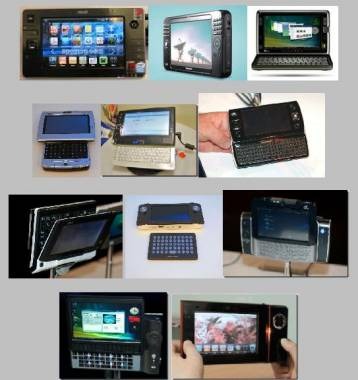 So we've seen Fujitsu's efforts, how about the rest?  UMPC Portal have written up a full listing of all the prototypes, mock-ups and suggested designs on show at Intel's recent IDF.  Some have more information than others – mainly because some have a greater expected lifespan beyond a keynote or featuring in a PowerPoint presentation! – but each is lovingly tended to.
If you're at all curious about the Ultra Mobile Platform and the sort of machines the new, low-power CPUs will be finding their way into, it's well worth a read.
IDF new device summary [UMPC Portal]