Intel's Google Tango Phone Released For Sale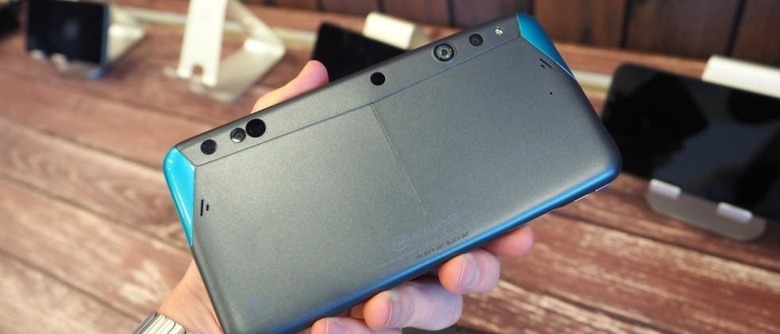 Intel has decided that this week, amid the masses of information being released on all manner of CES 2016 devices, they'd release a phone too. This device isn't just any phone, of course, it's a developer-aimed device – which means they aren't aiming to sell them in droves, by any means. Instead, Intel's device is meant to be sold to developers who will then use the capabilities of the device to create their own unique applications for the near future, complete with Google Tango action.
In the first tablet device made with Google Tango software and smarts inside, it was an NVIDIA depth sensor that was in play. With this device, it's Intel RealSense. A full-on RealSense camera array ready to roll on the back of a smartphone.
Below you'll see our Intel Tango phone hands-on from back in August of 2015. The device that's up for sale via Intel today is essentially the same piece of equipment.
Today's release of the Intel Tango phone – with Intel RealSense and Google's own Google Tango software inside – has a 6-inch screen up front and an Intel Atom X7-Z8700 processor inside. With 2 GB of RAM under the hood you'll have no trouble running the Tango software needed to make use of the phone's camera array.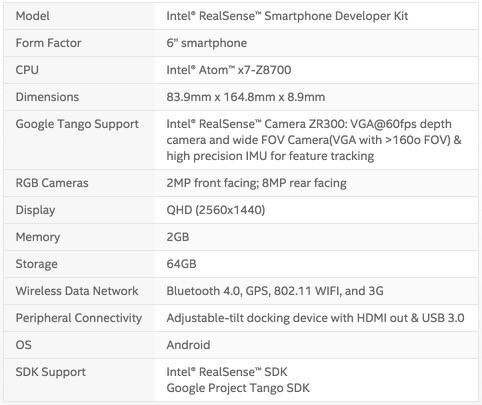 This device is a "reservation" release via Intel, and it'll cost you $399.00 USD. At this time we are not sure when this device will be shipping. You'll be able to get this device in white, gray/black, or gray/blue.