Intel Windows 8 tablet event on Sept 27 sees HP, Samsung and ZTE on the agenda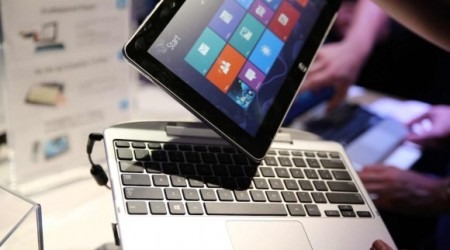 Intel has announced a pre-Microsoft Windows 8 tablet event later in September, gathering together a clutch of manufacturers to discuss new hardware and its upcoming Atom chips. Acer, ASUS, Dell, HP, Lenovo, Samsung and ZTE are all among the attendees, with ZTE being particularly notable as the only company of the group yet to officially announce Windows 8 intentions.
The most obvious plan for the company, which is so far better known for its phones, might be a Windows RT tablet. That would slot more readily into ZTE's line-up, alongside its rumored Windows Phone 8 device which was teased earlier this week. However, it would also fail to fit with Intel's CPU strategy, which will be powering full Windows 8 machines.
As for Intel's new Atom Clover Trail, that's part of Intel's increased focus on mobility computing as it struggles to catch up with ARM-based chipsets. The company unveiled a 2GHz smartphone with Motorola yesterday, the RAZR i, though previous Intel-based handsets have yet to make a significant impact on the market.
We'll know more on September 27, when Intel gathers together press and manufacturers together in the warm, loving huddle of a new technology showcase. Microsoft itself is expected to officially launch Windows 8 on October 25.