Intel To Fabricate Chips For Future Apple iPads And iPhones?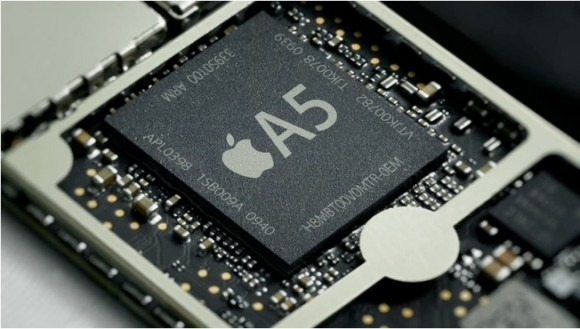 There are reports today that Intel may be in line to fabricate chips for future Apple iPads. This news comes just after Intel revealed that it would be making its "most significant technology announcement of the year" at a press event tomorrow—Wednesday. Many industry folks believe the announcement may involve its new 22-nanometer fabrication process as well as plans to make chips for Apple.
Intel's Sandy Bridge processors are already used in Mac computers, including the recently refreshed iMacs. They've also collaborated on Apple's Thunderbolt connector port. All this makes a partnership between Apple and Intel on future iPad processors very plausible. However, Apple's current A5 chips contain dual-core technology from ARM, which is a direct competitor to Intel, making some analysts doubt that Intel would take on this task given their push for their own Atom processors in iPad rivaling tablets.
Apple, on the other hand, is in a legal battle with Samsung, which currently fabricates their A5 processors. Besides rumors that Apple is shifting its LCD display manufacturing to Sharp, a move for them to a new foundry would also be a good idea. This is especially so with Intel's lead in rolling out a 22-nm manufacturing process by the end of the year. The new process would allow for spacing of transistors at only 22nm apart, versus the more common 40nm currently, that would make for smaller and more energy efficient chips. Current Apple A5 chips are built on Samsung's 45-nm process.
However, Apple is also believed to have inked a deal with Taiwanese chip manufacturer TSMC to produce future A5 chips. So, it's all up in the air until we get official word tomorrow from Intel.
[via Ars Technica]