Apple Using Sharp's Next-Gen LCD Displays For iPhone 6 In Spring 2012?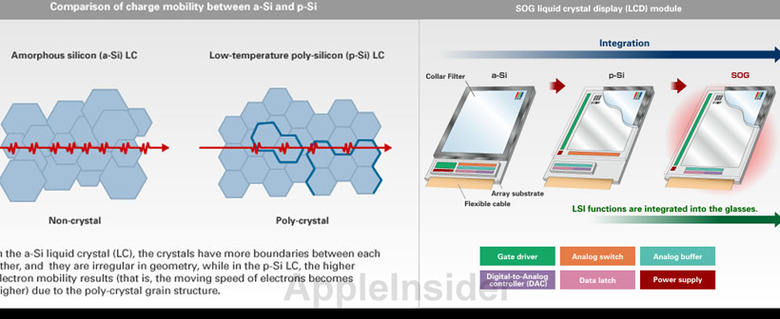 With the white iPhone 4 possibly just one day away and the iPhone 5 still months away in September, it's surprising we are already on the topic of the iPhone 6. But, indeed, news on the 6th-gen iPhone has already started now with reports that Apple selected Sharp to supply the LCD displays. According to Japanese newspaper, Nikkan, Sharp will begin manufacturing the displays in Spring of 2012.
The LCD displays made by Sharp will feature a low-temperature poly-silicon technology, which will allow for a lighter and thinner display that will also consume less energy. These p-Si LCDs have thin film transistors (TFT) made of polycristalline silicon. Through this method, display drivers are mounted directly onto the glass substrate, thus reducing the TFT layer and making a thinner display. The p-Si display also has a higher aperture ratio that produces more vivid images, enhances durability, and reduces the amount of connecting pins.
This report is interesting because it suggests that Apple is not considering the organic LED displays such as the ones used by Samsung with their Super AMOLED technology. This news also comes just after Apple and Samsung's legal battle began between their competing smartphone and tablet devices. Perhaps Apple is trying to shift away from Samsung as a main components suppler?
[via AppleInsider]