Intel Neural Compute Stick 2 promises 8x the power at a silly price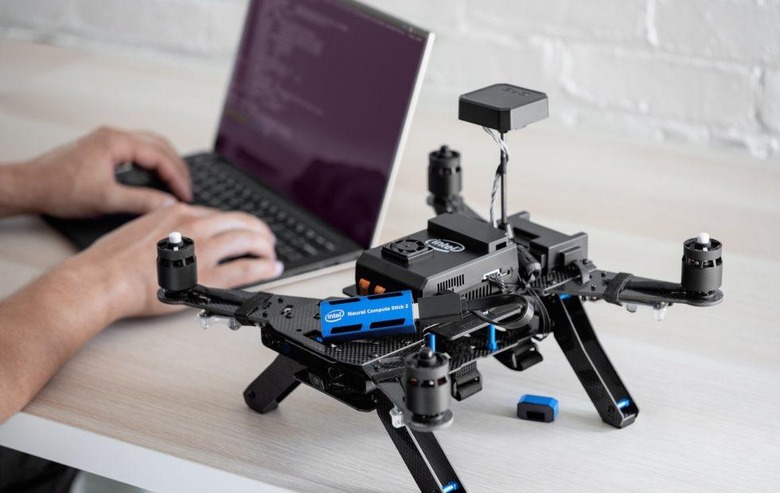 Intel has revealed its second-generation artificial intelligence USB stick, with the Neural Compute Stick 2 promising up to eight times the performance of its predecessor, despite the compact size. It's part of Intel's push to place its silicon the heart of AI, by making developing new machine learning and AI projects and applications far more straightforward.
The original Neural Compute Stick shook the processor world when Intel launched it back in mid-2017. Packing a dedicated neural processing engine into a dongle the size of a USB 3.0 thumb drive, when plugged into a computer it could dramatically increase deep learning performance compared to typical CPU and GPU processing.
This second-generation Intel NCS 2 keeps what worked, but cranks up the power. It's still affordable, shipping today at $99, but it's dramatically more powerful. Intel's latest-gen Movidius Myriad X VPU is inside, delivering an eightfold increase in performance over the first-gen stick, but in the same form-factor. Want even more power? You can still plug in multiple NCS 2 sticks to build out a more potent array.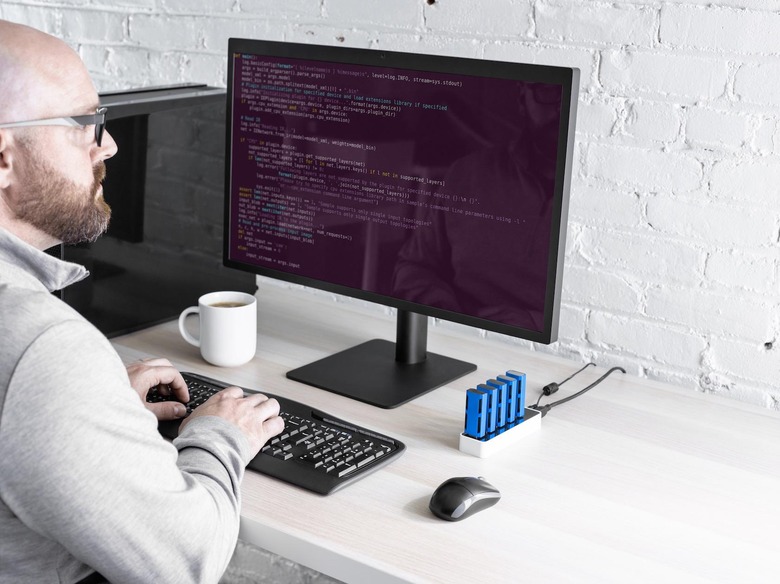 According to Intel's Steen Graham, general manager of IoT Channels and Ecosystem at Intel, it NCS 2 addresses a very real demand in artificial intelligence. Dubbed "AI a the Edge," it's all about bringing local compute power to AI projects – whether that be computer vision or something else – locally, rather than relying on cloud processing.
"The camera is the ultimate sensor," Graham explains. Intel sees the Neural Compute Stick 2 being valuable to everybody from hobbyists tinkering with AI, through small developer teams, to big companies looking to more cost-effectively deploy large-scale AI systems. That might be smart cameras not only recording but identifying objects, drones with smarter autopilot, or industrial devices able to adapt to their situation.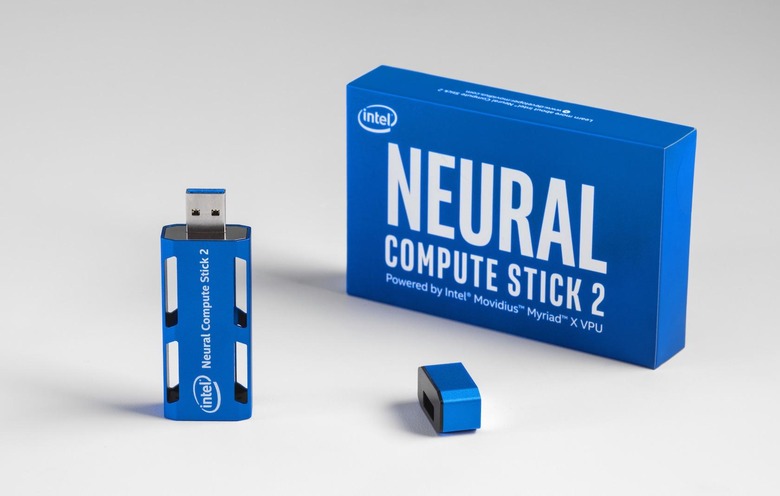 Part of the improvements include the pathway from development to deployment. Known as "Intel AI: In Production" it's a way to take projects developed on the NCS 2 through to more widespread or commercial release. For instance, you could easily scale from a single VPU in the NCS 2, through to two on a mini PCIe card, or up to eight on a half PCIe card. Alternatively, you might shift from VPU to one of Intel's Arria 10 FPGA systems, in a different form-factor but using the same code.
It's that portability of code which Intel is counting on to keep momentum around the Neural Compute Stick platform strong. The strategy is still all about getting developers up and running fast: your first inference should be ready "in minutes," Graham promises. If that appeals, the new Intel NCS 2 is shipping worldwide from today.