Intel integrated HD Graphics 4000 doubles gaming power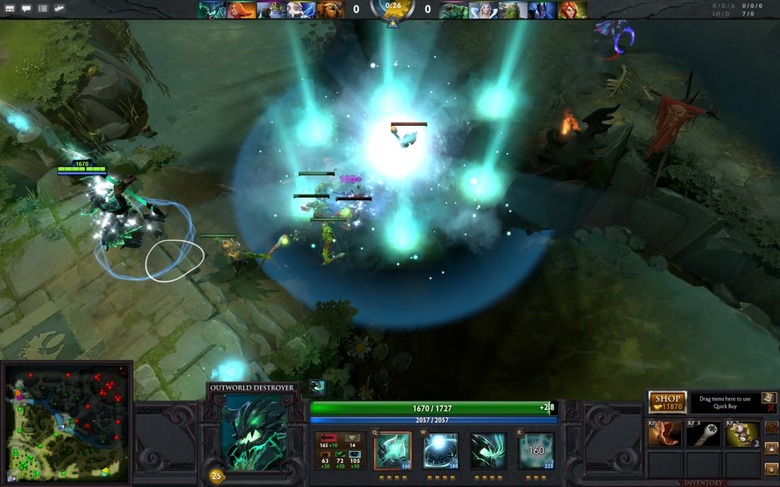 A slew of new Ivy Bridge processors isn't the only thing Intel is announcing today. Slipped into the announcement of its third-generation Core architecture was the mention of the HD 4000 series of integrated graphics cards, which will replace the standard graphics currently on a huge assortment of laptops and desktops. According to Intel, the new integrated graphics chips will deliver up to double performance from the 3000 series, an impressive claim and a necessary advancement as Ultrabooks (most of which use Intel's HD graphics) become a more popular PC segment.
The HD Graphics 4000 integrated chips will support Microsoft's DirectX11 standard, OpenGL 3.1 and OpenCL 1.1. Intel was quick to extol the 4000 series' virtues, but you don't have to take their word for it: Valve's co-founder and director Gabe Newell attested to its performance. Said Newell, "Mainstream gamers are going to have a blast playing titles like our upcoming DOTA 2 on Intel HD Graphics 4000." Note the careful language here – "mainstream gamer" implies those who game on their computers as a secondary activity, not a primary one. Also note that nearly all of Valve's games tend to scale well for current-generation hardware. But the fact that Newell claims the as-yet unreleased DOTA 2 will play well on the HD 4000 series is a major win.
In addition to gaming performance, Intel notes that the HD 4000 series of chips will also handle video conversion and playback better. This is thanks to the Intel's Quick Sync Video 2.0 technology, which the company claims can convert video "up to two times faster" than the previous generation and as much as 23 times faster than integrated chips from three years ago. Anyone who's tried to export a Premiere file on an HD3000-equipped laptop will appreciate the difference. Intel's HD Graphics 4000 series integrated GPUs should be available in new laptops and desktops within the month, with Ultrabook designs coming later this year.