Intel inks Motorola and Lenovo Atom smartphone & tablet deals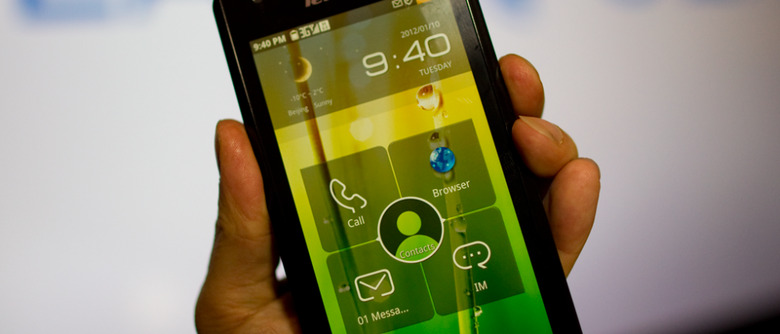 Intel has detailed its push to get x86 processors inside next-gen smartphones, confirming deals with both Lenovo and Motorola Mobility to use its Atom Z2460 chip. Motorola will "deliver smartphones and tablets based on Intel's Atom processor to consumers and businesses," according to CEO Sanjay Jha, while Intel has already demonstrated its Lenovo Racer-A reference design to SlashGear earlier at CES.
Motorola's deal is for a "multi-year, multi-device strategic relationship" that will see Atom chips arrive in smartphones from the company before the year is out. They'll be Android-based, and the precursor to potential tablets using the Z2460 or other Medfield chips.
Lenovo Racer-A Intel smartphone reference design hands-on:
A similar arrangement has been made with Lenovo, and the first reference design certainly doesn't stint on specs. The handset has a 4.5-inch 720p multitouch display, an 8-megapixel main camera and 5-megapixel front camera, along with HSPA+, WiFi and Bluetooth connectivity.
Of course the Motorola Mobility deal is particularly interesting, because Google is in the process of acquiring the smartphone and tablet manufacturer. Assuming that deal goes through, it will give Intel a direct line to Google and the Android project, hopefully accelerating work on Android-on-x86.
More on the Lenovo Intel smartphone in our full hands-on.