Intel gets Siri rival with Ginger digital assistant buy for Jarvis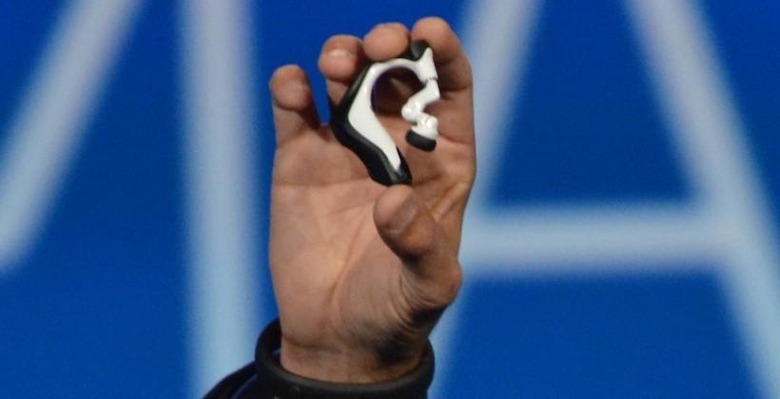 Intel has snapped a Siri-rivaling personal assistant, raiding Ginger Software's Cortana style artificial intelligence tech for what's presumably a play for better wearables. Sixteen of Ginger's engineers from the natural language processing (NLP) division will follow the software to Intel, where it could show up in the chip manufacturer's whispering-wearable, the Jarvis headset.
"Intel acquired natural language processing tools and applications assets from Ginger," a spokesperson confirmed to TechCrunch. "Along with the aforementioned assets, Intel also hired some Ginger engineers associated with this business."
Ginger Software will continue as a separate business, focusing on its existing grammar and spellcheck software.
Intel is refusing to say exactly what it has in mind for the NLP technology, which allows regular speech to be parsed by the engine, rather than demanding users speak certain preconfigured phrases. However, it's not the first we've heard of a different approach Intel is taking to speech.
Earlier this year, Intel confirmed that it would be using local speech recognition for its Jarvis earpiece assistant, loading the AI on the wearable itself rather than relying on cloud-based processing. That would mean reduced latency and the ability to respond to commands and questions even without a persistent data connection.
In contrast, Apple's Siri and Android's Google Now both demand a network connection for speech processing. Microsoft's Cortana in Windows Phone 8.1 can respond to basic instructions without being online, but more advanced processing requires an internet connection.
Jarvis eschews the transparent or translucent eye-mounted display that wearables like Glass have affected, instead relying entirely on audio to feed information to the user.
Intel has been shoring up wearable tech expertise in recent months, buying health watch firm BASIS Science, and hiring designers formerly of Oakley and Nike's FuelBand teams. The company has said it plans to focus on fashion before functionality, rather than creating a highly capable but ugly device that nobody but hardcore geeks might want to wear.
Of course, there's more than just wearables to think about – even if Intel is pushing its Quark low-power, mobile chipsets for that segment – and being able to simply talk to a computer and have it natively operate without a keyboard, mouse, or touchscreen could give Intel an edge over processor rivals like AMD.
SOURCE TechCrunch