Intel finally has an 8th Gen Core i3 for cheaper laptops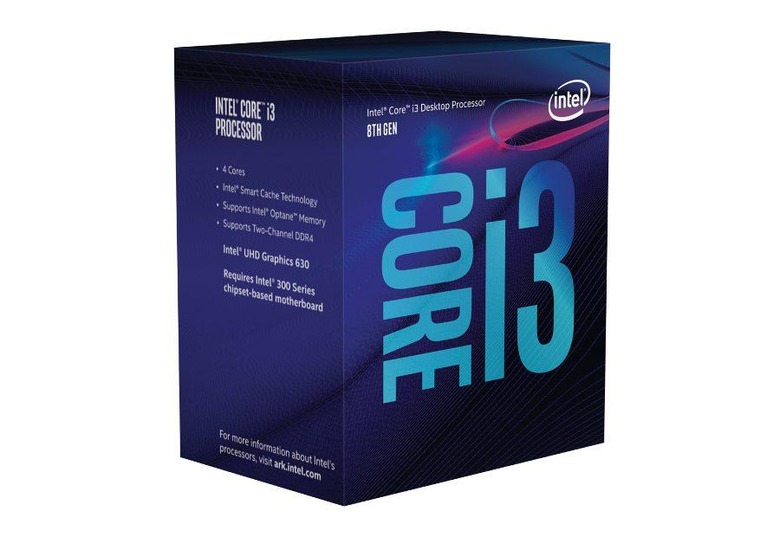 Intel has finally added an entry-level 8th Generation processor to its line-up, opening the door to more affordable new laptops and 2-in-1s with the latest silicon. The chip-maker's 8th Gen Core i5 and Core i7 processors have been spreading through notebooks and desktops since all the way back in August 2017, but Intel's staggered launch has left some odd gaps in the line-up.
For example, although it announced mobile and desktop chips at the 8th Gen launch, Intel only had mobile processors to sell at that point. In fact, it was only a subset of its mobile processors, too. Only Core i5 and Core i7 models were available, for ultraportable notebooks and fairly expensive 2-in-1s.
Intel followed that with 8th Gen desktop processor in the fall of 2017, and then came enterprise versions of the chips. However its taken until now, almost six months on, for Intel to get around to releasing a processor for entry-level, mainstream notebooks. That has led to an odd situation where manufacturers have been releasing updates to their laptop ranges with a mixture of 7th and 8th Gen silicon.
Happily that ends now, with the Intel Core i3-8130U. A dual-core, four-thread chip, it has a base frequency of 2.2 GHz, but supports clock speeds up to 3.4 GHz in Turbo Boost mode, a feature its 7th Gen predecessors lacked. It has a TDP of 15 W, is compatible with DDR4-2400 memory, and comes with Intel UHD Graphics 620.
What does that mean for laptop buyers? It certainly opens the door to cheaper models – either traditional form-factor notebooks or 2-in-1s with detachable keyboards – with 8th Gen's advantages. Turbo Boost is a big differentiator versus the old Core i3 chips, too, though what impact that might have on battery life remains to be seen (and will obviously depend on implementation by actual notebook-makers).
Still, the flexibility of Turbo Boost being present at all could allow some buyers to stick with Core i3 whereas previously they might have felt forced to opt up to a Core i5 at least. It's also hard to not see the Core i3-8130U as a response of sorts to AMD's Ryzen 5 2500U, its own mobile processor. That also comes in with a 15 W TDP, though its base clock speed of 2 GHz is slightly slower than Intel's chip while it'll boost a little higher, topping out at 3.6 GHz.
Where they differ is on graphics performance, and the UHD Graphics 620 pales in comparison with the eight Radeon RX Vegu CUs that are packaged with the AMD processor. Depending on just how cheap laptop makers can drive down their prices courtesy of the new Intel CPU, though, this U-family Core i3 could still be worth celebrating.
MORE Intel