Intel details microserver play: sub-10W chips in 2012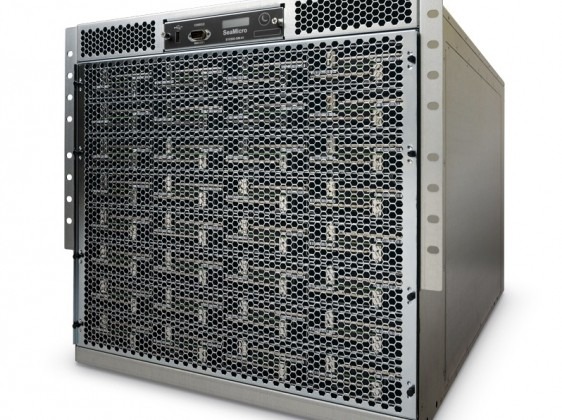 If ARM and AMD thought they could sneak up on Intel and snatch the burgeoning micro-server market out from under the chip giant, they'll be sorely disappointed. Intel has detailed its roadmap [pdf link] for low-power processors, with two new sub-45W TDP Xeon chips already in production and the promise an even more frugal Sandy Bridge based CPU later this year and a new Atom for servers in 2012.
The Xeon E3-1260L – with a 45W TDP – and Xeon E3-1220L – with a 20W TDP – have 4 and 2 cores respectively. The quadcore runs at 2.4GHz with a Turbo overclock to 3.3GHz, while the dualcore runs at 2.2GHz with a 3.4GHz overclock. Just like Intel's other Xeon processors they support up to 32GB of memory.
However, it's the Sandy Bridge model that's more interesting, currently unnamed but expected to arrive in the second half of this year. It will have a 15W TDP, and open up the door to compact server clusters with low power draw and more flexibility for balancing changing workloads. Finally, there'll be a new Atom-based processor with sub-10W TDP in 2012.