Intel Classmate Tablet PC Announced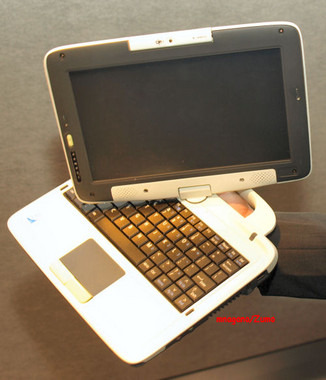 Hey Intel, this is what should've been your mystery device!  At a round-table event today, Intel's Tom Rampone unveiled the company's new Classmate Tablet PC, a touchscreen convertible version of the existing Classmate PC that was first tipped back in July.  Designed to sell alongside the current model, the new Classmate has an 8.9-inch, 1024 x 600 display and runs on a 1.6GHz Atom CPU.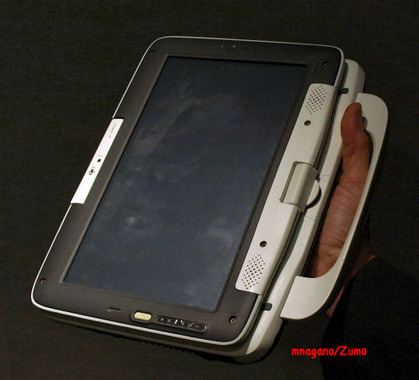 The webcam rotates so as to work in both laptop and slate orientations, and the handle has been toughened up and reshaped to provide a secure holding point for carrying the Classmate in Tablet mode.  Storage is courtesy of an unspecified SSD, and there's also an SD slot, two USB ports and video output.
Intel apparently expect the Classmate Tablet PC to reach the market by the end of the year.  No pricing details have been given.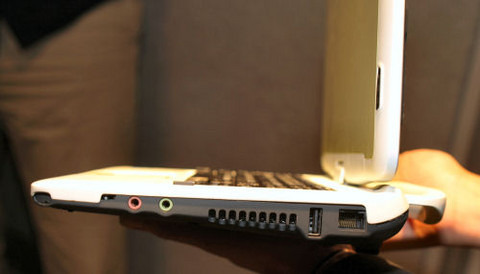 [via Engadget]