Intel Classmate Tablet: Best Touchscreen Netbook So Far?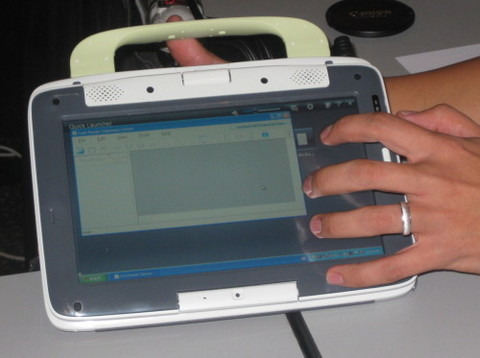 Intel's Classmate Tablet PC was a surprise announcement at IDF yesterday, and Laptop Mag have scored a little more time with the education-focused notebook.  While the hardware is certainly pre-production – both the handle and the touchpad you see here are temporary, with Intel still working out exactly how they will look – overall it looks too promising even to be simply left for the classroom.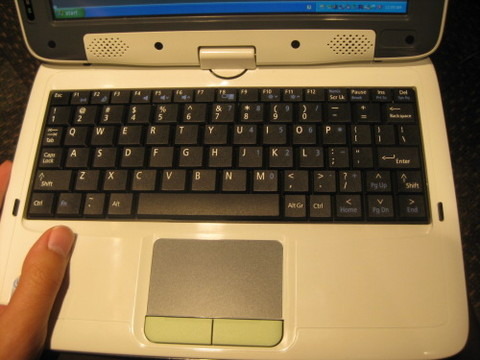 Both the touchscreen and the modifications to Windows XP meet with approval, Intel having picked a screen capable of palm rejection (where you can lean your hand on the display while writing, and not distract the handwriting recognition) and added a GUI overlay for launching different apps.
In fact, they describe it possibly "the best iteration of touch we have seen on a netbook thus far." Fighting words for the current king of the (admittedly sparse) crop, Gigabyte's M912.  Laptop Mag have a video of the Classmate Tablet PC in action; you can see it here.