Intel Atom N450 poised for January 3rd 2010 launch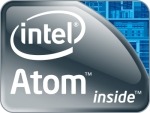 Last we heard, the rumor-pipes were whistling that Intel planned to officially out their Atom N450 processor in Q1 2010.  Now, Fudzilla are reporting that the actual launch date for the 1.66GHz chip will be January 3rd, and in fact be a significant day on the Intel calendar for several new chipset arrivals.
Fudzilla also claim – though it's unclear who their sources are – that the first commercial product launches of devices based on the Atom N450 will happen on (or shortly after) announcement day.  Previous rumors have suggested that several manufacturers are keen to get Pine Trail based products onto the market, with Intel's Atom N270-centric current platform being seen as less impressive in contrast to recent rival launches.
The Atom N450 will apparently be priced at $64 at launch (in bulk quantities), making it around $20 more expensive per-chip than the N270.  However, the N450 packages the graphics and memory controllers onto the same die as the CPU, reducing parts, bulk, power consumption and manufacturing processes.