Intel and Microsoft mobile shake-up: WP7 Lees "benched", Intel groups combined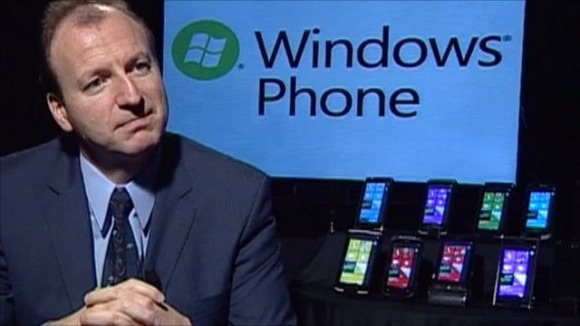 Intel and Microsoft are undergoing significant mobile reorganization in an attempt to boost their chances against Android and iPhone, with exec shuffling including the "benching" of Windows Phone's previous chief, Andy Lees. While Microsoft described Lees' new position in the company as "focused on driving maximum impact in 2012 with Windows Phone and Windows 8" in actual fact, sources told The Verge that in fact "he's been benched" with what amounts to a demotion due to increasingly tense relations with manufacturers and failing to deliver on the smartphone platform's goals.
Lees had been pushing Windows Phone growth as the key 2012 priority, suggesting that the platform had already bedded in and was now set to shoot to number three in the smartphone OS charts. Internally, however, the forecasts were far more pessimistic; Lees' replacement, Terry Myerson, is quoted as admitting "we're at zero percent market share for all practical purposes" at a recent all-hands internal meeting, suggesting that "if we could get to ten percent, that'd be great."
Mishandling of the various Windows Mobile/Windows Phone OEMs – pushing Motorola into Android's waiting arms by refusing to let them contribute on software development, LG's dwindling "strategic collaboration" and HTC's frustration at the 2008 LG deal, and finally Nokia's assertion that the Lumia 800 is "the first real Windows Phone" – sealed the deal on Lees' time at the head of the platform, the sources say.
As for Intel, a leaked internal memo suggests the chip company has created a new group, "mobile and communications", which has swallowed the previous mobile communications, netbook and tablet, mobile wireless and ultra mobility divisions. Mike Bell, previously co-chief of the ultra mobility group, will lead the mobile and communications team, Fortune reports, with former Infineon Technologies' wireless solutions chief Hermann Eul – who came to Intel in the Infineon acquisition - also taking a key role.
Both Microsoft and Intel face similar challenges, convincing manufacturers and the market that their smartphone products – whether OS or chips – are up to scratch in comparison to segment leaders Apple, Google and ARM. Microsoft will need to do that with a solid line-up of 2012 devices from those OEMs who remain loyal, Nokia being the most likely candidate since its own future depends largely on Windows Phone. Intel, meanwhile, will have to produce sufficiently frugal x86 chips that can compete with ARM-based processors, something the company will attempt to demonstrate early next year with Medfield Android phones.