Nokia Lumia 800 official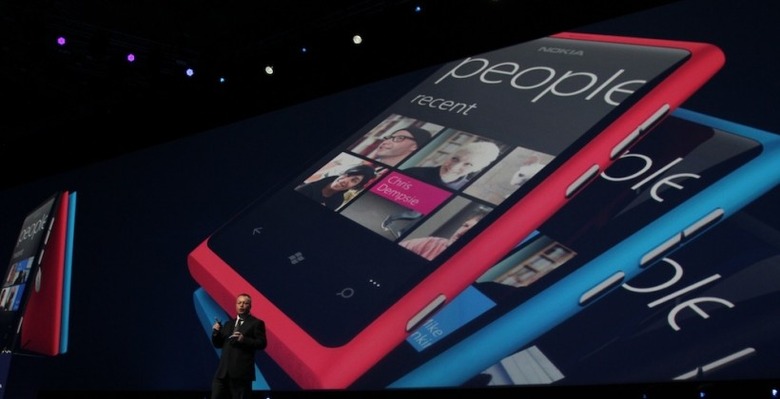 Nokia has officially announced the Lumia 800, the company's first Windows Phone. Borrowing the style and construction of the Nokia N9, the Lumia 800 is, according to Nokia CEO Stephen Elop, "the first real Windows Phone." That's unlikely to go down well with HTC, Samsung and other manufacturers also onboard with Windows Phone, but Nokia says it's playing for the top spot in smartphones once more.
Like the N9, the Lumia 800 will be offered in black, cyan and magenta, using a CNC milled polycarbonate casing. Unlike the N9 it gets a dedicated camera button, along with three touch-sensitive buttons under the display for the usual Windows Phone functionality.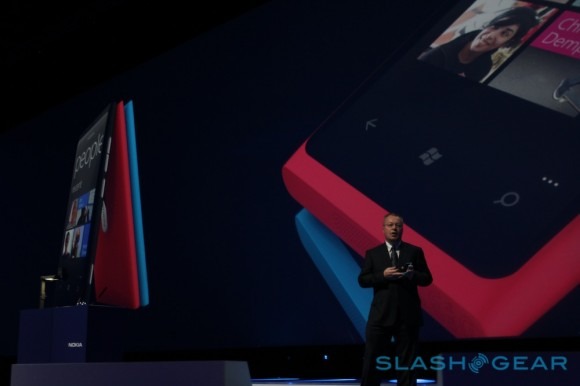 "Our ambition is to surprise you at every turn" Nokia said of the Lumia 800, "it's human, it's elegant, it just fits and feels great in your hand." There's an 8-megapixel f2.2 camera on the back, with a dual-LED flash, along with Carl Zeiss wide-angle optics and a curved ClearBlack display. There's Nokia Drive for turn-by-turn directions preloaded, with a dedicated homescreen tile, with full voice-guidance that comes bundled with each purchase of the device.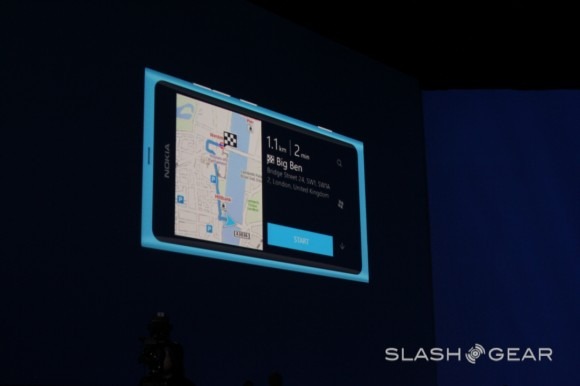 As on previous Nokia phones, you can pre-download maps so as to avoid roaming charges, but if you venture outside of the area you've downloaded it will automatically go online to grab the relevant mapping. 69m points-of-interest places are available, and there's a dashboard-friendly UI with oversized icons and easier search. Nokia says Nokia Drive will only be available on its Windows Phones.
Then there's music, with Nokia Music preloaded onto the Lumia 800. It features Mix Radio, a new option which offers locally-relevant, pre-mixed playlists of tracks through the Windows Phone Music pane. There's no subscription or login demanded, users can just tap the playlist and it begins. Nokia has 100s of mixes, and users will be able to create their own. Offline support is provided, on a playlist-by-playlist basis, and individual mixes can be pinned to the start screen.
Nokia has partnered with ESPN to bring a sports hub to its Windows Phones, offering game and player stats for a variety of sports. You can pin team or player information to the start screen. Obviously there's all the usual Windows Phone apps and services, including simple tagging of photos, Facebook integration, Live Tiles and Exchange support.
The Nokia Lumia 800 is already being prepped and packed, and is on its way to the UK, France, Germany, Italy, Spain and the Netherlands in November. After that, it will spread to Hong Kong, India, Russia, Singapore and Taiwan before the end of the year, with more markets in 2012. It will be priced at €420 ($585) pre-subsidies and taxes.