Intel AMD processor details leak: Kaby Lake likely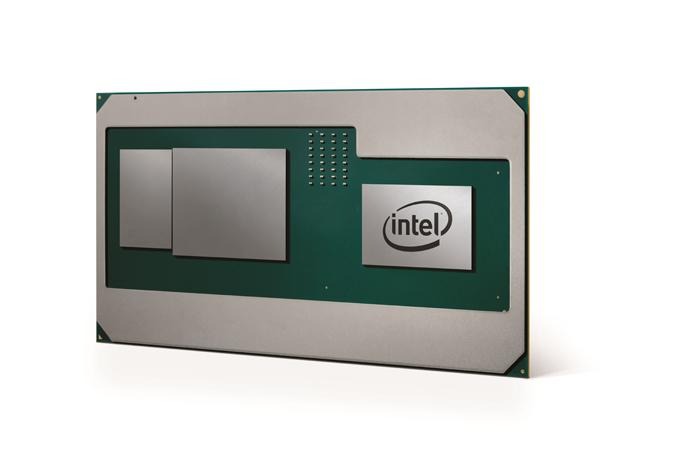 A brand new Intel Core i7-8809G processor was just discovered lurking in the company's overclocking listings. This processor is quad-core and rolls with two different sets of options for graphics processing. Intel HD Graphics 630 isn't particularly surprising, but the other option points to the future: Radeon RX Vega M GH Graphics.
The Core i7-8809G listed on Intel's Compare Unlocked Processors list is clocked at 3.1GHz and has 8MB Cash with 4 cores and 8 threads. This processor has a max TDP/Power of 100W (Target Package TDP). Memory that comes with the Core i7-8809G are two-channels of DDR4-2400.
It's quite likely we're looking at a Kaby Lake-level processor here, this time with a different name. We don't yet know the Turbo Boost speed, and the clock here is just below the i7-7700 Kaby Lake, and of course we don't have any pricing available. As AnandTech notes, this part was unofficially named "Kaby-G" for a period of time before this listing was discovered.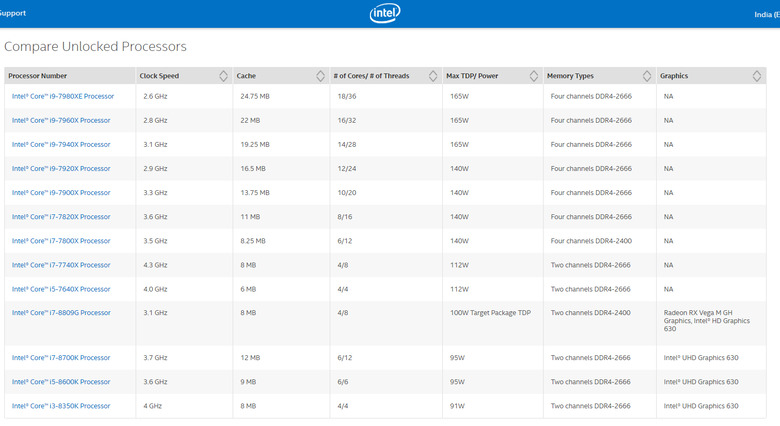 The listing makes it seem like this processor could be sold to individual at-home users, but it could also just be made to be sold as an onboard CPU. We spoke about this a bit when we first heard Intel's own chatter on the subject. Intel spoke about this collaboration with AMD back in early November on their Intel Editorial blog. As Intel's Chris Walker said, "We recognized an opportunity: thinner, lighter, more powerful enthusiast mobile platforms that deliver a premium experience."
"Today, we're sharing initial details on a new product that does exactly that, reducing the usual silicon footprint to less than half that of standard discrete components on a motherboard," said Walker. "That's more freedom for OEMs to be creative and deliver innovative thin and light designs with improved thermal dissipation. It also delivers space to add new features, create new board layouts, explore new cooling solutions or increase battery life."
We'll likely hear a whole lot more about this initiative at CES 2018. Have a peek at our Intel tag portal for more info as it arrives!