Intel admits CES wearables used rival chips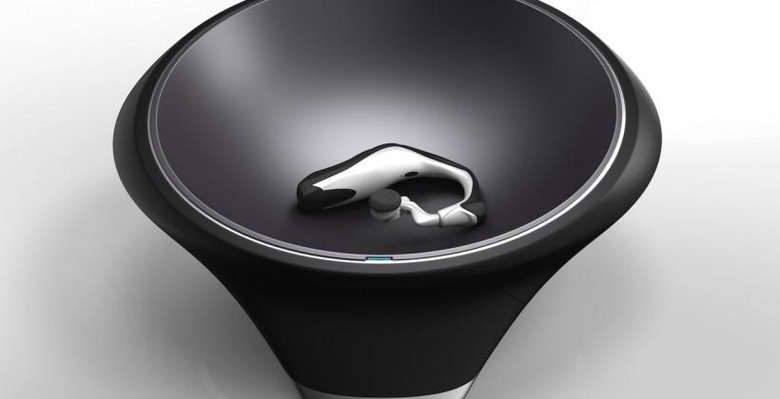 Intel's much-vaunted wearables shown off at CES 2014 last week didn't even necessarily use the company's own processors, it has admitted, with at least one of the gadgets using low-power chips from arch rival ARM. Some of the prototypes relied on "third-party parts" an Intel spokesperson conceded to PCMag, though declined to specify either which devices or which components; however an insider fingered the Intel Jarvis smart headset as using an ARM processor.
Jarvis, which resembles a two-tone Bluetooth headset, is effectively intended to take on Google Glass only without the display. Wearers would be able to instruct the earpiece to check their messages and have them read out, to set appointments based on what is already in the calendar – with warnings if there's a clash – and to interrupt the user with topical reminders based on time of day and location.
The gadget could be recharged using an inductive charging bowl, Intel demonstrated, which could power several devices simultaneously simply by dropping them inside.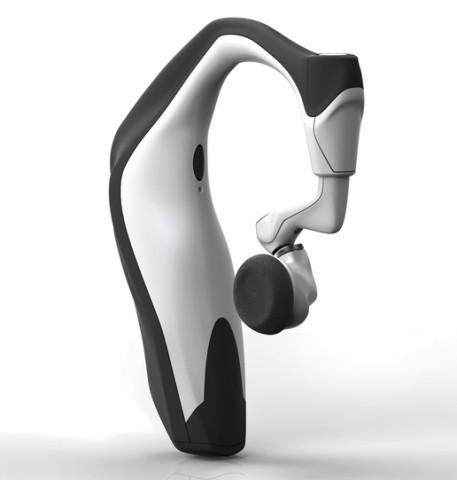 However, while Intel has been pushing its Quark chipset as the platform on which it expects to base its wearables drive in 2014 and beyond, it seems Jarvis didn't actually use that at all. According to the insider, Intel turned to ARM technology – to which it holds a license for chip architecture – to run the demo.
Intel spokesperson Bill Calder was defiant, however, arguing that the silicon confusion was simply a side-effect of trying to get timely demonstrations ready. "Would we use third-party technology to get an exciting new reference design out there, in front of people?" he asked rhetorically. "Sure, but I wouldn't read too much into that."
Calder also cited Intel's early work on Centrino, the first generation of which used third-party wireless chipsets before the company replaced them with its own versions in later iterations.
It's not unusual for demonstrations to be run on unexpected hardware, though there can be a sense of having been misled. Microsoft's E3 2013 showcase of the Xbox One, for instance, used Windows gaming PCs rather than the console itself, though since the architecture was effectively the same it proved less controversial.
However, Intel's outspoken push of Quark and triumphant demonstrations of what it sees as possible directions for wearables unsurprisingly left most watching the CES presentation under the assumption that it was the firm's own chips doing the heavy lifting.
Calder's comments about Centrino could well indicate that, even when commercial products potentially spawned by the Jarvis reference design and others reach shelves in stores like Barney's later in 2014, they might still use rival components at least in part. The company has partnered with the high-profile retailer and turned to fashion designers to craft the aesthetic and use-case of its wearables, conceding that while it may have strengths in technology, the devices themselves will need to be appealing to the mass market if they're to sell in any volume.