Instant Pages Announced by Google for Desktop and Mobile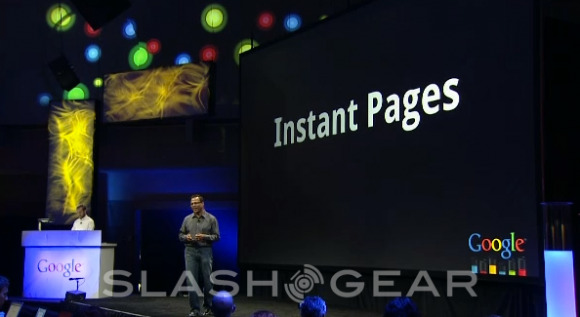 At an event by the name of Inside Search on the 14th of June, 2011, Google announced a massive addition to their search results functionality. While they've had Google Instant for some months now, a functionality that allows you to get your results before you've even completed typing your query, they've announced a function that will be available today in Beta for developers and in full in the coming weeks. This function is Instant Pages, a basically instant loading of pages as included in the search time you've already been accustomed to from Google.
What Google has explained Instant Pages to be is a pre-loading function that goes a step further than anyone's done before, grabbing not only the java and html of a page, but the images and the rest of the content as well. While it may seem that this would eat up one whole heck of a lot of bandwidth for Google, they assure us that they've got it set up so that only the predicted results, aka the items they know that you'll click on, will be pre-loaded. This doesn't mean that only a couple of pages will be loaded, nay, it just means that, for example, the ad links aren't included in Instant Pages, and only the first page of results are loaded (at first.)
This functionality is available today to developers, will be available to desktop in the coming weeks, and will be coming to mobile in the near future. Below you'll see what the normal search timeline is as it stands now. What Instant Pages does is take away the last section and place the entire ending in the blue, the loading working inside there for the pages as well.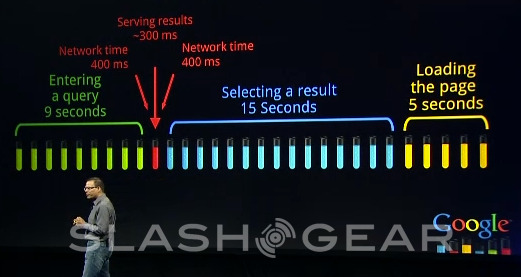 Google showed a series of examples of this functionality in a double browser setup, showing the normal results taking 5+ seconds while the Instant results showed up in a moment. No loading time at all because of pre-cache.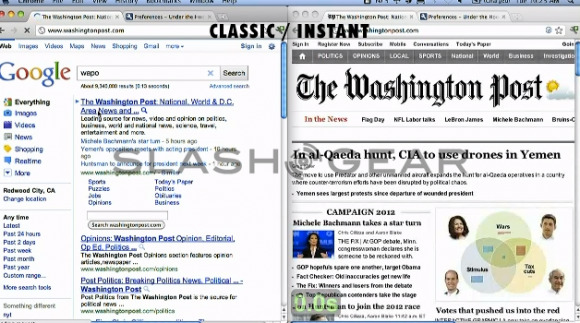 Also check out Google Launches Instant Access to Local Queries on Mobile as well as Google Launches Voice Search and Search by Image on Desktop from this same event.