Google Launches Voice Search and Search by Image on Desktop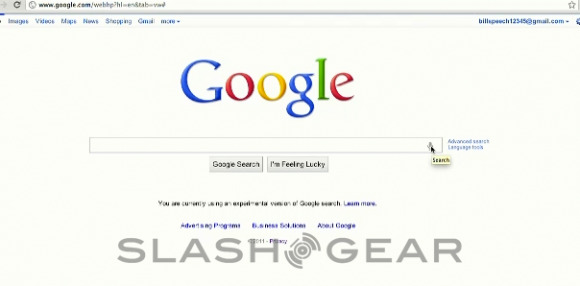 What Google has revealed at their Inside Search event on June 14th, 2011 in San Francisco is, amongst many other neat items, are Voice Search and Search by Image on Desktop. While similar items have been possible in the past on Android, this is the first time they've been available to the home user. They're also improved significantly in the following ways: more phrases, better understanding, and quicker results (and more accurate, too.) The results are impressive, the results perfectly accurate on stage. Will this functionality work in practice? We can't wait!
Then there's Search by Image on desktop, a functionality that's very similar to what you've got working already on mobile with Google Goggles, only here you can use images that you've got that have nothing to do with your camera. Make an image, search for it, and find results based on Google's algorithms that will bring you not only image results that look similar, but pages Google knows have to do with the image. This can be used, for example, on a photo that you do not remember you've taken and want to know the location of.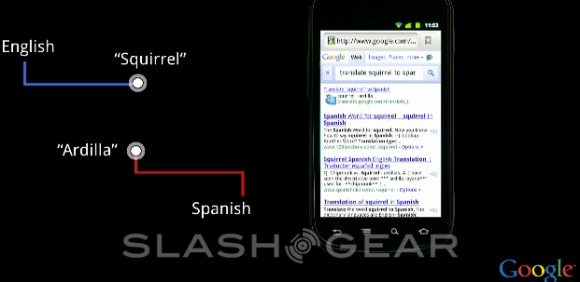 Voice Translate
Another example of a way to use Search by Image for desktop is to take an image like the U U KNO guy, a meme that a person might be quite confused by and would like to know more about, if you know what I mean. Drop it in the box and you've got your explanation. This will be great for grandmothers, those out of touch with the internet world, and for those that are often pranked and tricked. Is that you? You'll be able to take advantage of this functionality and Voice Search on desktop within the coming weeks!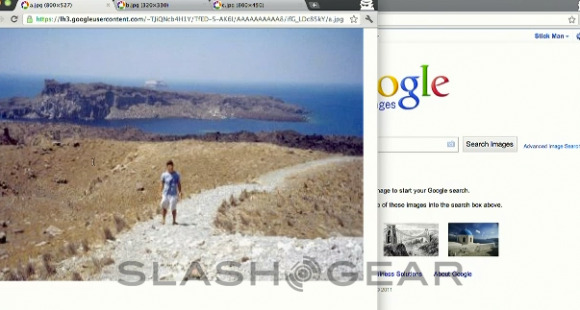 Search Images for Photos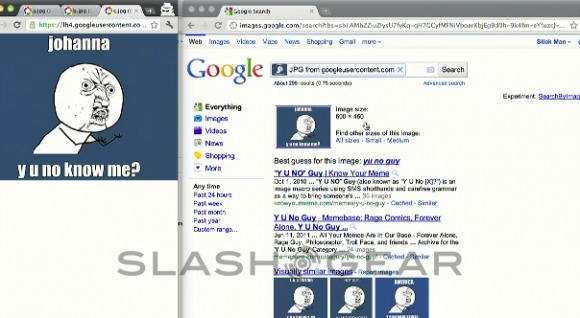 Search Images for Pics
These announcements were amongst several more at the Inside Search Google Event which we've got full coverage of here on SlashGear. Stick with us for more results!