Instagram makes sliding into DMs more graphic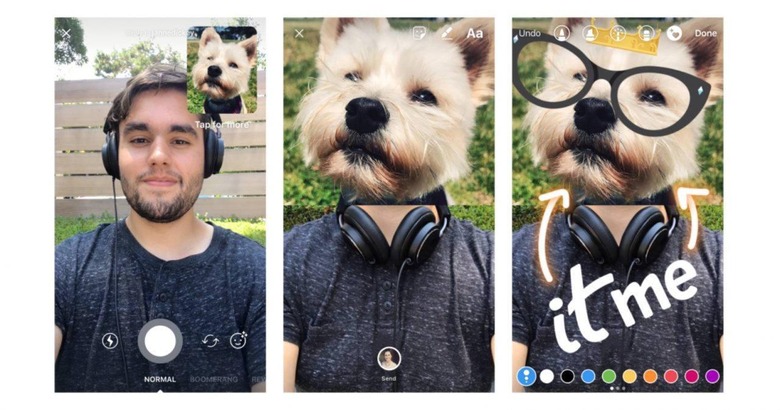 Instagram's Direct messaging is getting an upgrade, with the ability to reply to posts with stickers or even split-screen selfies. The new feature is billed as a way to have "visual conversations" by the company, though without them taking place publicly. It should cut down on "what photo were you talking about?" confusion in chats, too.
That's because, when you reply to specific photos, videos, and reshared posts in Direct messages, that will automatically include a sticker version of what's being replied to. As well as text, or emojis, it's possible to reply with a photo or video of your own. The sticker that Instagram automatically generates can be included in the reply photo you send.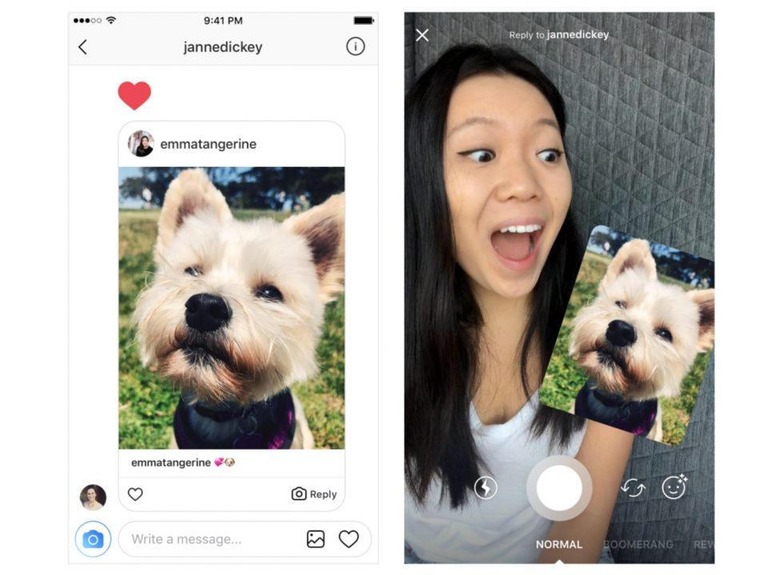 Building on that, Instagram is also introducing split-screen replies. If you tap on the sticker, it will cut the camera feed in half; the content of each half can be resized as well as annotated with handwritten text, sketches, or clipart.
Instagram has been pushing direct messaging more aggressively in recent weeks. When replying to a comment on a shared image or video, for instance, it now defaults to sending that reply as a message, though that can be overruled. It's a behavior that has met with mixed reactions from actual users, mind, with some finding the change in behavior frustrating.
It's part of the app's attempt to shift itself from being seen as just a photo gallery to a full social network in its own right. Earlier this month, Instagram added comment threads, borrowing the new speech bubble UI from its Facebook owners. A few days before, the app had introduced dual video streaming in Instagram Live, allowing two people to broadcast their own stream, simultaneously, for viewers.
Of course, with more social interactions can come more offensive content. Just as we've seen Facebook conversations descend into name-calling, threats, and worse, those on Instagram run the risk of doing the same. In late June, the company rolled out new machine learning systems that promise to better identify offensive content and automatically flag or delete such comments.
The new Direct photo and video reply features, along with the split-screen replies, are part of the newest version of Instagram, v10.34. That's being pushed out to the App Store and Google Play for iOS and Android respectively now.