Instagram just gave you the tools to control comments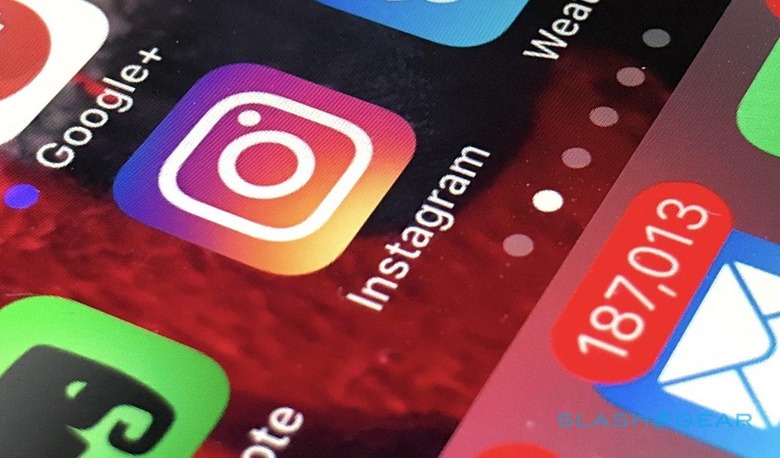 Instagram has tweaked its comment controls, adding more granularity over who can respond in an attempt to cut down on harassment and bullying. The photo and video social network has faced criticism for handling offensive and threatening comments against its users poorly, in addition to offering mediocre tools for them to manage their accounts. Indeed, until now it was effectively an all-or-nothing approach.
Those with public Instagram accounts could opt to turn off comments altogether, either as a global setting or per-post. Alternatively, the account could be set to completely private, in which case shared photos and videos would only be visible to friends.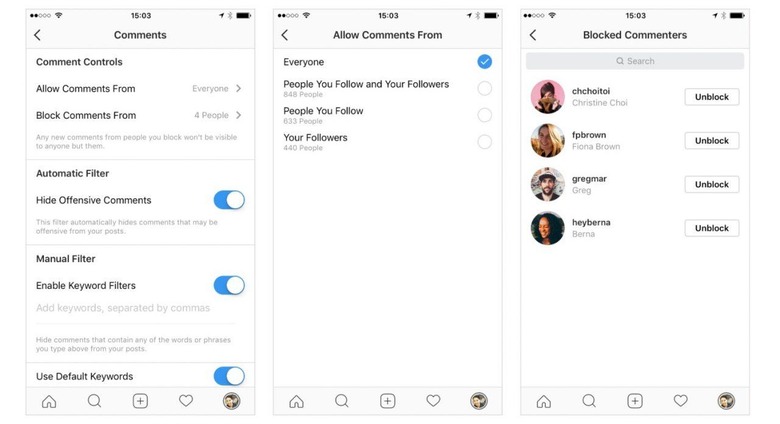 Now, though, there are new comment controls being added. For those with public Instagram accounts, there'll be the option to choose different groups of people who can leave comments. For instance, you could allow only the people who follow you to comment, only those you follow, or a combination of the two groups. Instagram will show just how big or small an audience that is in the settings.
Those with public or private accounts, meanwhile, will be able to block comments from other accounts. Instagram is also expanding its offensive comment filter, which launched in June with support for English language posts. Now, it's being expanded to support Arabic, French, German, and Portuguese comments, with the Facebook-owned company saying that it expects the filters to continue improving over time.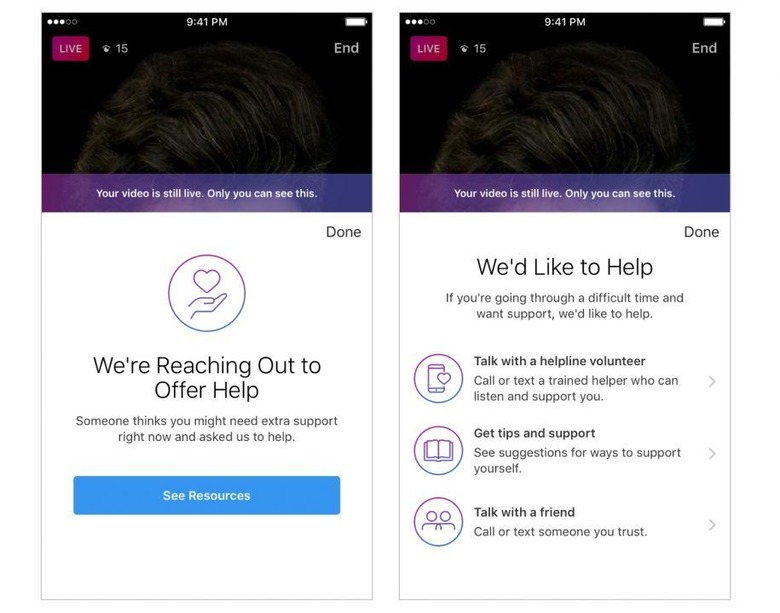 Elsewhere, as live video streaming on Instagram continues to gain traction, there are new tools there for flagging potentially concerning content. Rather than offensive streams, though, this is all about getting help for people who might be in need of support, such as when at risk of suicide or self-harm. Reports will be anonymous, and the recipient will get a page of possible ways to get help including calling or texting a trained helpline volunteer which Instagram says will be available 24/7.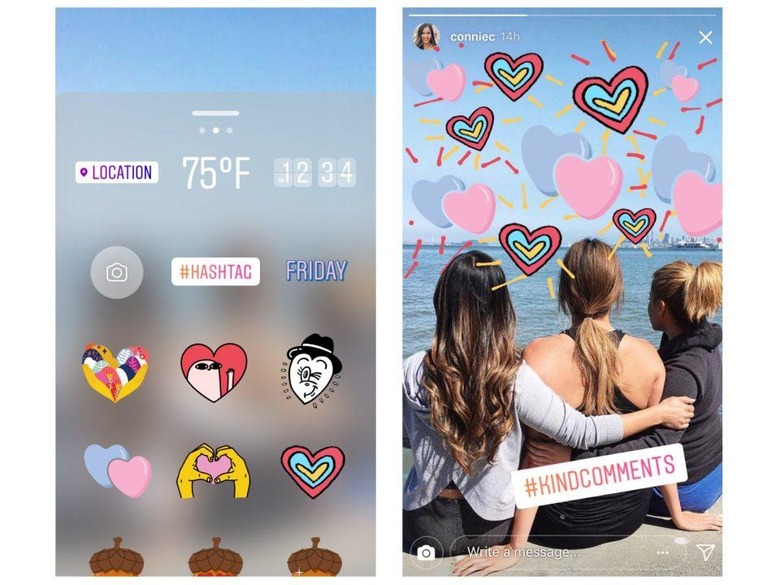 Finally there's a more overt push for online civility. Instagram is calling it the "Kindness Walls and Stickers" and using the hashtag #KindComments. There'll be physical walls in cities around the world with new murals, in front of which Instagram users are asked to take photos and share them with the hashtag, while six new heart-themed stickers are being added. The first nine murals will be in New York, Mexico City, Dallas, Chicago, Washington, Japan, and Jakarta.