Inside Verizon's Star Wars VR adventure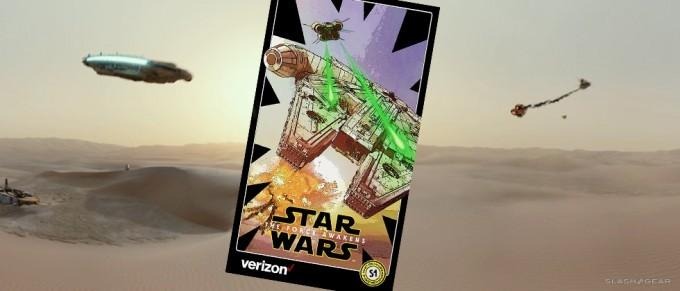 This week Lucasfilm and Verizon begin to release a series of virtual reality videos in an episodic adventure leading up to Star Wars: The Force Awakens. The first of these adventures tells a tale of how you'll be playing the part of a spy for the Resistance (the newest incarnation of the Rebellion from the original Star Wars movies), planted on the planet Jakku. This is the desert planet you've witnessed in the trailers over the past few weeks. Here you'll meet your buddy and ours, the roly-poly astromech droid BB-8.
Below you'll get a glimpse of what this miniature scene is like. You'll find the Millennium Falcon flying low above the desert sands, narrowly avoiding one of two ships attempting to destroy it – or at least stop it from escaping. You may remember the design of these ships from the trailers – one of a similar design is destroyed as two of the heroes of this film, Rey and Finn, run from the forces of evil.
This is a flat version of what you'll see in full virtual reality vision whilst using a smartphone and the Star Wars app.
You'll want to head back to our Every Single Star Wars The Force Awakens Trailer mega-post to find the ships for yourself.
You'll be able to grab a Google Cardboard viewer from your local Verizon Store if you're lucky. Starting today – until the 200,000 units run out.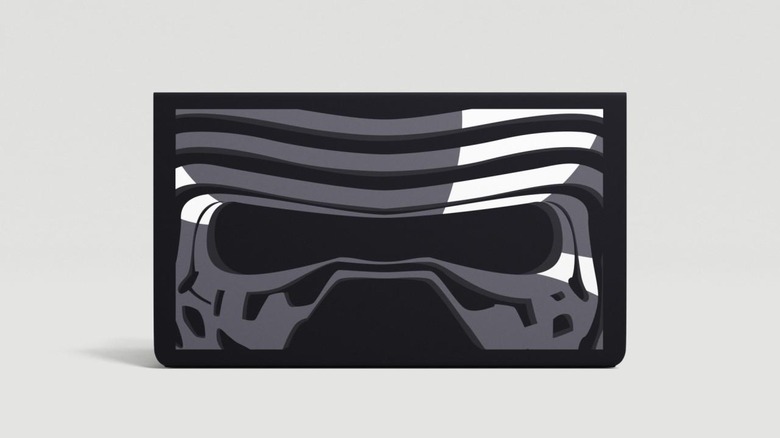 This first "Jakku Spy" adventure is just one of nine such episodes that'll be released through the official Star Wars app, prepared for you with Google Cardboard in mind.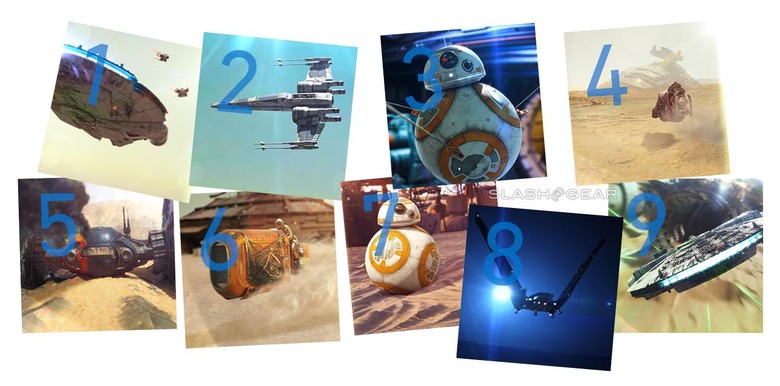 Though if you do not have a VR viewer on hand, you can always tap the "phone only" button that lets you use your device like a window rather than a headset.
Above you'll see teaser images for the rest of the nine. Each will be available 2 days after the previous was released, until we get to 8 days from now, the 10th of the month, when we'll have to wait for 3 more days to get a new episode.
At 11 days from now, the 13th, we'll get a new episode every day for the next 4 days. At that point it'll be the 17th, and that night – right at the turn of the clock to midnight – Star Wars: The Force Awakens will premiere in theaters around the world. We can't wait!