Inkel W500 GPS with DMB-TV PIP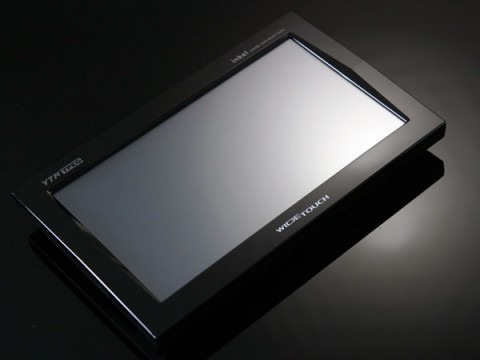 Last we heard from Inkel on these fair pages, they were cranking out bizarrely multi-functional iPhone docks; now there's this, the Inkel W500, a touchscreen navigation device.  Fitted with a wide-aspect touchscreen and either 2GB or 4GB of storage, the W500 has 3D mapping, Eco-Drive (to advise you on the most gas-friendly driving style and route) and Dual Map functionality.
Since there's no such thing as too much distraction while at the wheel, the Inkel W500 also has a DMB digital TV tuner, and supports Picture-in-Picture (PIP) so you can GPS navigate, watch TV and drive at the same time.  It'll also give you real-time traffic updates and, thanks to the same Korean wireless network, information on 12,000 gas stations, including up-to-date prices.
As that last sentence might have tipped you off, the Inkel W500 PND is Korea-bound and there's no sign, at least right now, of it ever navigating itself outside of there.  A shame, as the 2GB model is priced at a reasonable 199,000 KRW ($132) and the 4GB at 239,000 KRW ($158).
[via Akihabara]