Infinity Blade II 1.0.3 Retina Quality Review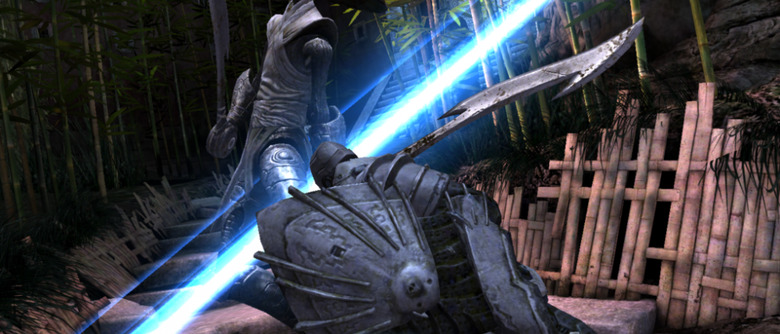 For both of the newest models of the iPad, Apple has chosen the game series Infinity Blade to show off the most impressive gaming the tablets were capable of – today Infinity Blade II is where it's at for Retina-quality graphics. The iPad 3rd Generation model (which we've Reviewed in full here) is made to work with high definition graphics four times as dense as its predecessor, the iPad 2. Because of this, the makers of Infinity Blade II took it upon themselves to enhance the game accordingly, making the game better than ever and ushering in their upcoming prequel game called Infinity Blade: Dungeons.
The Infinity Blade series ties an utterly epic storyline to an extremely simple to understand gameplay experience. You gesture across, up, down, and around your display to swing a weapon at (or block the weapons of) your enemies. The power of this game lies in the total package, it being not only perfectly simple controls, but entertaining gameplay as well as finely tunes mechanics which allow gameplay to turn to cinematics to turn back to gameplay in an instant. This is a game that's made specifically for this hardware, and this hardware alone – and it looks and feels fantastic.
Much like the first Infinity Blade, your quest is to move through a series of enemies with your very own Infinity Blade – makes senese, yes? Along the way you're able to pick up gold, achieve greatness through experience, and upgrade your person by trading in your earnings along the way. The developers have put all their effort into the actual battles, upgrading, and cinematics of this game and havent wasted a moment on walking, exploring, or giving you too many options for where you're going to go in the environment you've been given.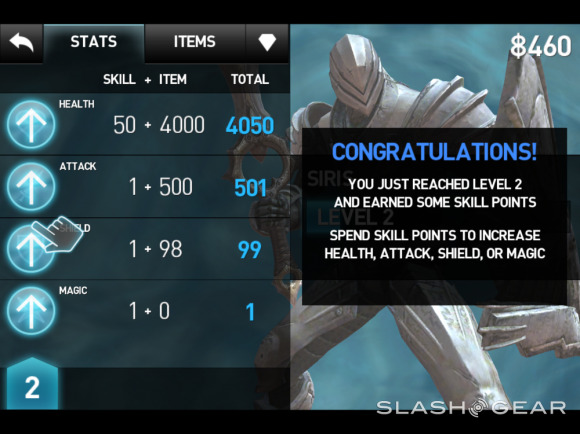 That said, it all works very, very effectively. This game specifically has been voted the greatest mobile game by several organizations inside 2011, and until the next chapter in the Infinity Blade series is released, you'll be hard pressed to find anything better in this genre. This game should be a no-brainer for gamers and a "maybe" buy for those of you that don't have much of a stomach for chopping bad guys down to the ground. You can grab this game for [$6.99 in the iTunes App Store] today!