Infiniti's QX30 Concept sets swoopy sights on urban warriors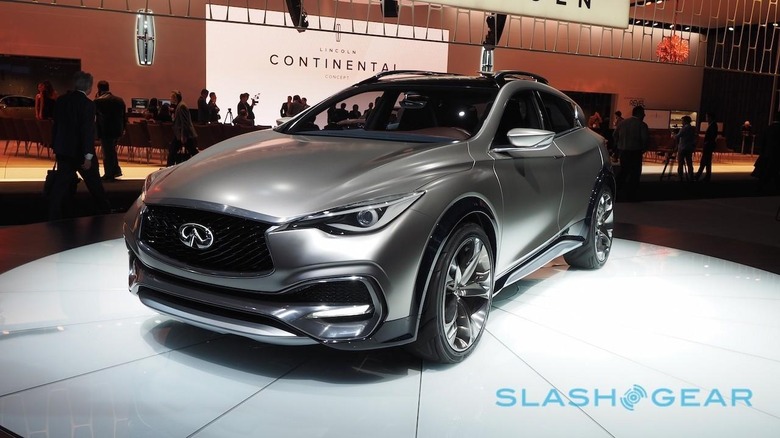 Infiniti's QX30 Concept has made its US debut, with the striking urban crossover already earmarked for a production future. First announced back at the Geneva Motor Show, the compact SUV certainly isn't retiring in its design, with a sharply creased body sitting on oversized 21-inch wheels.
The QX30 doesn't come as a complete surprise, mind. In fact, Infiniti telegraphed its intentions for the segment all the way back in 2013, when it took the wraps off the Q30.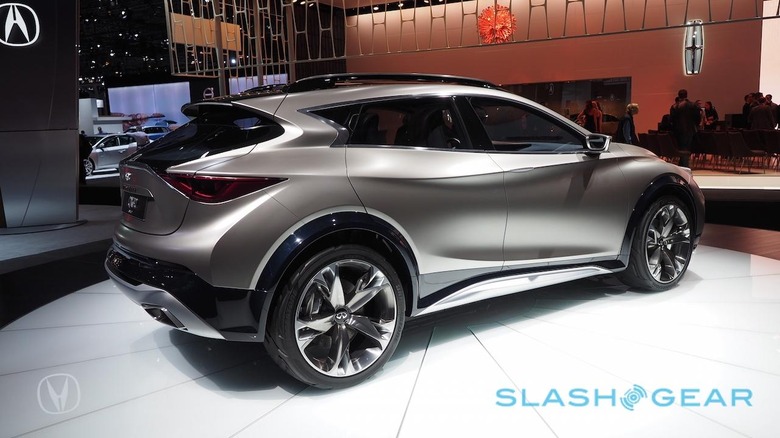 Lower than the QX30, and more akin to a four-door coupe than a crossover, the Q30 has already spawned a production car, manufacturing of which is expected to kick off this year.
Exactly what's under the QX30's shapely hood hasn't been confirmed, with Infiniti only saying that the concept "hints" at engines that could include gas or diesel options, location depending. No chatter of a hybrid, however, which seems an odd omission, though since the QX30 is based on Mercedes-Benz's GLA platform, that car's 2.0-liter turbo gas engine seems the most likely candidate.
Inside, there's the usual mixture of leather and metal, though Infiniti has also thrown in some odd shading effects by using the roof rack bars to cast shadows through the passenger's line of vision. Whether that's something people actually want is debatable, but overall the concept is impressively cohesive.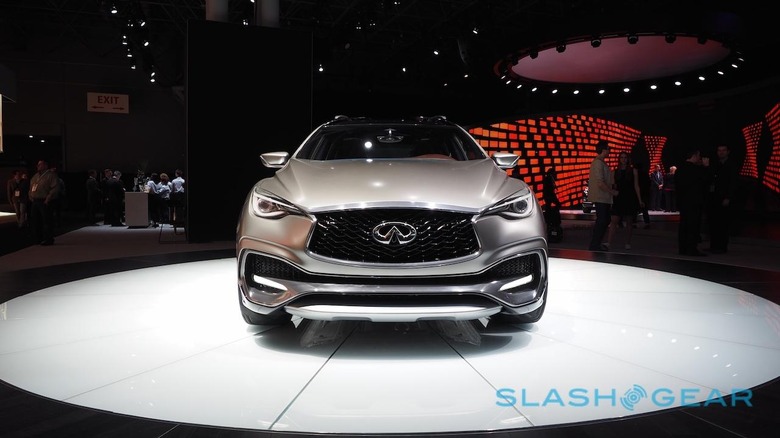 In fact, I can't help but find myself wishing that this was the car I wanted – and had initially expected – the Lexus NX to be. Back when Lexus first announced it was doing a smaller crossover to slot underneath its RX (itself revamped for 2016), my expectation was a city-friendly distillation of the full-sized SUV.
Instead, Lexus gave us something a little smaller, bigger in person than the photos might suggest.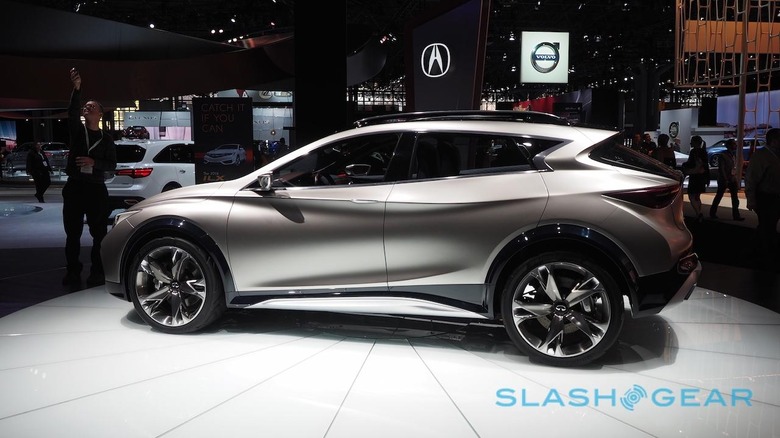 The good news, then, is that Infiniti has already said the QX30 Concept previews a production model, though we'll have to wait a while before we see it on dealership forecourts. Infiniti has "a definite and clear intent for production" but that's not going to happen until 2016.
Along the way I'd expect to see some of the more outlandish detailing – like the tiny side mirrors – lost in favor of more practical versions, but Infiniti's current line-up does at least indicate that the swoopy styling could well make it through. It'll be front-wheel-drive, too, despite the offroad-capable appearance, though that's unlikely to be something to dissuade most of the young buyers Infiniti is targeting.