Infiniti Q30 concept unveiled in Frankfurt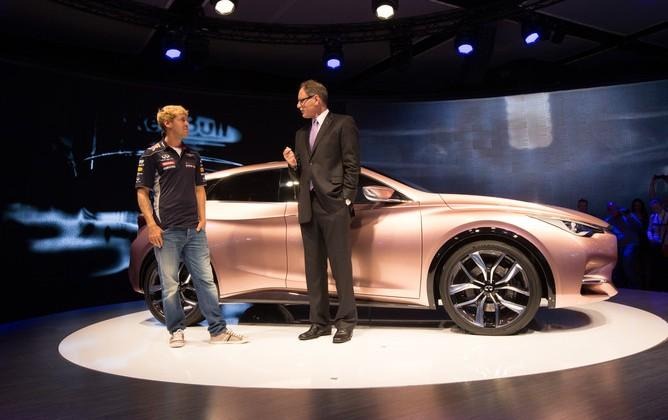 One of the biggest car shows in the world is currently being held in Frankfurt, Germany. The car show is called the Frankfurt Motor Show and this week Infiniti unveiled a new concept car called the Q30 at the show. The concept car is a design vision for a future compact Infiniti vehicle aiming for a new generation of premium customers.Infiniti thinks that this sort of vehicle is important to earning new customers because by the end of the decade Generation X and Generation Y will represent 80% of the buyers premium automobile segment. The generations have more contemporary expectations in a premium vehicle according to Infiniti.
Infiniti says that it gave designers of the Q30 concept the freedom to explore bolder sculpting along with enhanced muscularity and playfulness. What that really means is the Q30 isn't as boring looking as most other Infiniti luxury vehicles.
Infiniti says that the Q30 Concept is the design precursor to its future compact premium entry. The automaker had previously announced that it intends to build that compact model at its Sunderland UK plant starting in 2015. So far it's unclear exactly when the vehicle hit showrooms, how it will be powered, or how much it will cost.
SOURCE: Infiniti