This is the Infiniti QX Inspiration EV concept, and it's a big deal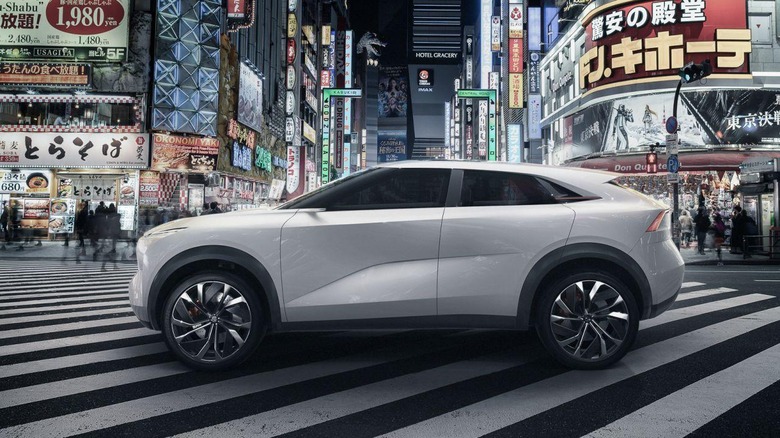 Infiniti has revealed the QX Inspiration, the automaker's first all-electric car which will make its debut at the Detroit Auto Show 2019 in just a few weeks time. Although billed as a concept, Infiniti is pulling no punches about just how important this particular EV is to its range, and to its long-term goal for electrification in general.
The Infiniti QX Inspiration won't just be green, but pair that with performance, too, the company promises. It should also look more impressive than some of the electric cars on the market, too.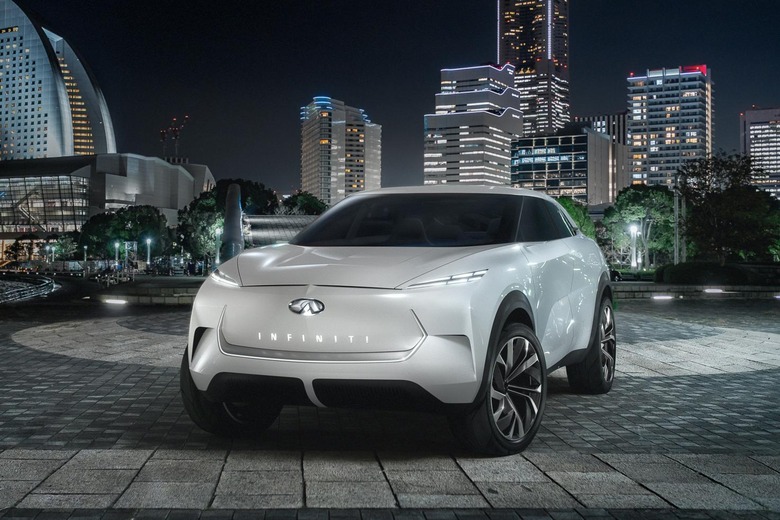 Indeed it will introduce a new design language for Infiniti in general. That "hints at the potency and character of the brand's future electrified powertrains," Infiniti says. Part of that is delivering on performance, which it's not willing to compromise on.
Inside, meanwhile, there'll be a new "lounge-like" cabin that takes advantage of the platform flexibility of an EV powertrain. For the QX Inspiration concept we can expect hand-finished details and lots of Japanese themes – Infiniti even goes so far as to suggest "sensuality" – though any ensuing production car will undoubtedly be a little closer to Earth than auto show concept car excess.
All the same, there's no understating the importance of this particular car for Infiniti. The automaker has already committed that, from 2021 onward, its portfolio will be electrified. While that doesn't mean fully electric cars across the board – instead combining those with hybrids and mild-hybrids – a pure EV is instrumental to that.
From what we've seen, Infiniti isn't planning a shy and retiring electric car. In fact it looks to be a punchy crossover, with a high waistline, pinched glasshouse, and plenty of LED lighting. Squinting headlamps are paired with an illuminated Infiniti logo, while the blacked-out A-pillars leave the roof appearing to float.
The side-profile is even more impressive, with sizable wheels giving the QX Inspiration a planted, muscular stance. It's an altogether sharper and crisper aesthetic than the more curvaceous aesthetic of Infiniti's current models, helping distinguish its electrified range in general.
Still, what we see here won't be limited to EVs alone. Infiniti has said that the design language previewed in the QX Inspiration concept in fact represents its goal for a whole series of vehicles. Some of the concept frippery – like the cameras instead of side mirrors, which current US road safety regulations won't permit – may not make it to dealerships, but other key details will.
What we don't know yet is the essence of the electric platform that the QX Inspiration concept uses. So far the automaker hasn't said what sort of range it expects, how powerful or fast the EV might be, and indeed even whether it will be front wheel drive, rear wheel drive, or all wheel drive. Those propulsion plans will have to wait until the North American International Auto Show 2019 for Infiniti to tell all.