Infiniti may be looking ahead to its promise of all-electrified powertrains from 2021, but it can't seem to help cherrypicking retro ideas for its striking concept cars. The Infiniti Prototype 10 is no exception, revealed this week at the Pebble Beach Concours d'Elegance, and pairing a thoroughly modern EV drive with a delicious California speedster design.
Certainly, the Japanese automaker has some form here. Last year it brought the Infiniti Prototype 9 to the California car show, a single-seater retro racer with an electric heart. This time around, there's still only one seat but the era of inspiration is different.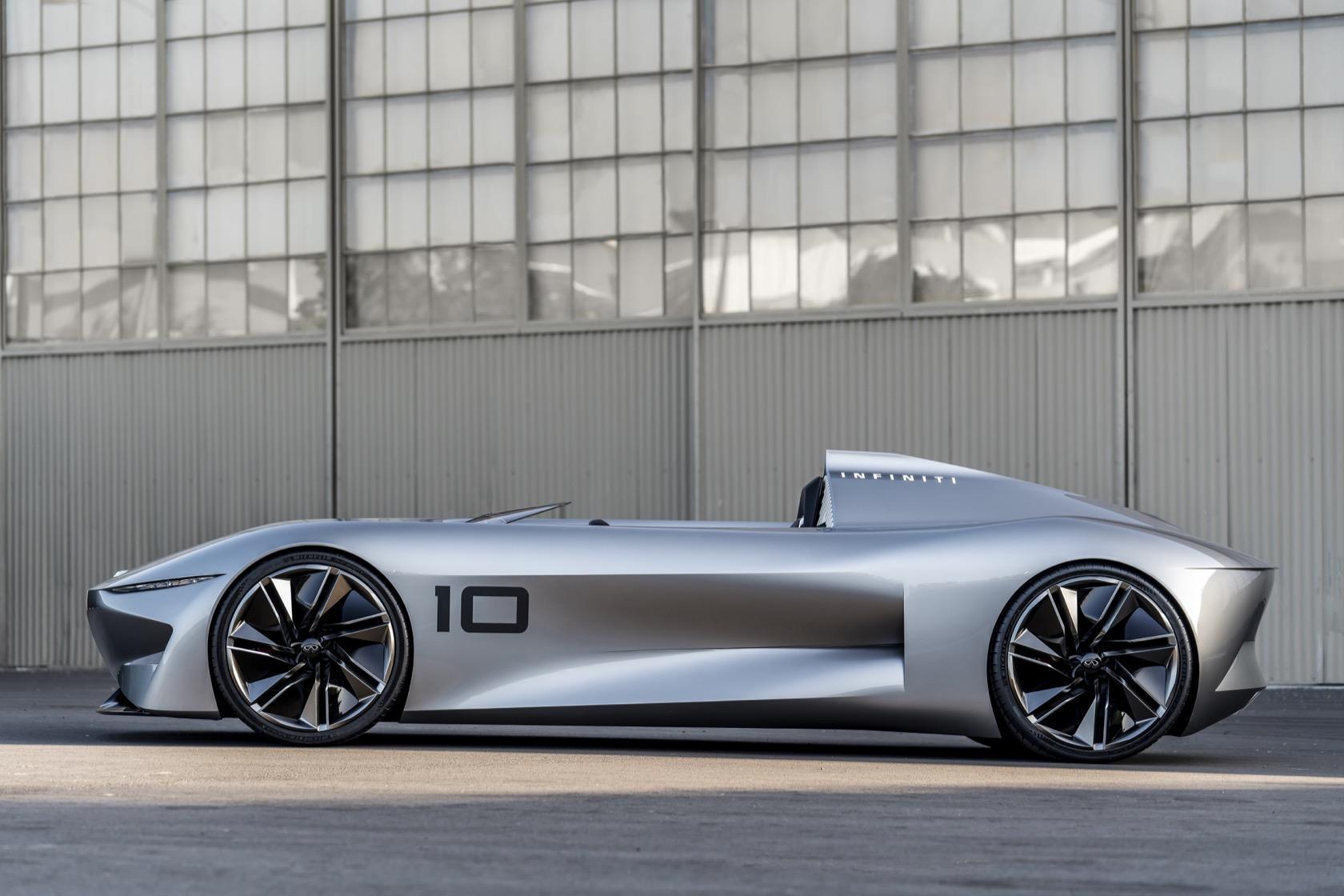 Where its predecessor imagined an alternative past, Prototype 10 makes promises about the driver-centric future of Infiniti. "This idea of 'looking back to go forward', and combining the inspiration of an earlier aesthetic with future technology, lets us show how excited we are about the era of electrification," Karim Habib, executive design director at the automaker, says of the car. "Prototype 10 draws on some of the most iconic and evocative car designs of all time to illustrate this excitement."
It's the handiwork of teams across Asia, Europe, and North America, all working together. No roof, of course, just a low-slung body and a snug cabin. It borrows from the Infiniti Q Inspiration concept shown off earlier this year, too, eschewing that sedan's form but keeping the clean lines. "Ultra-modern shapes and clean, abrupt lines, punctuate a design that would otherwise be characterized by the flowing nature of its bodywork," the company points out.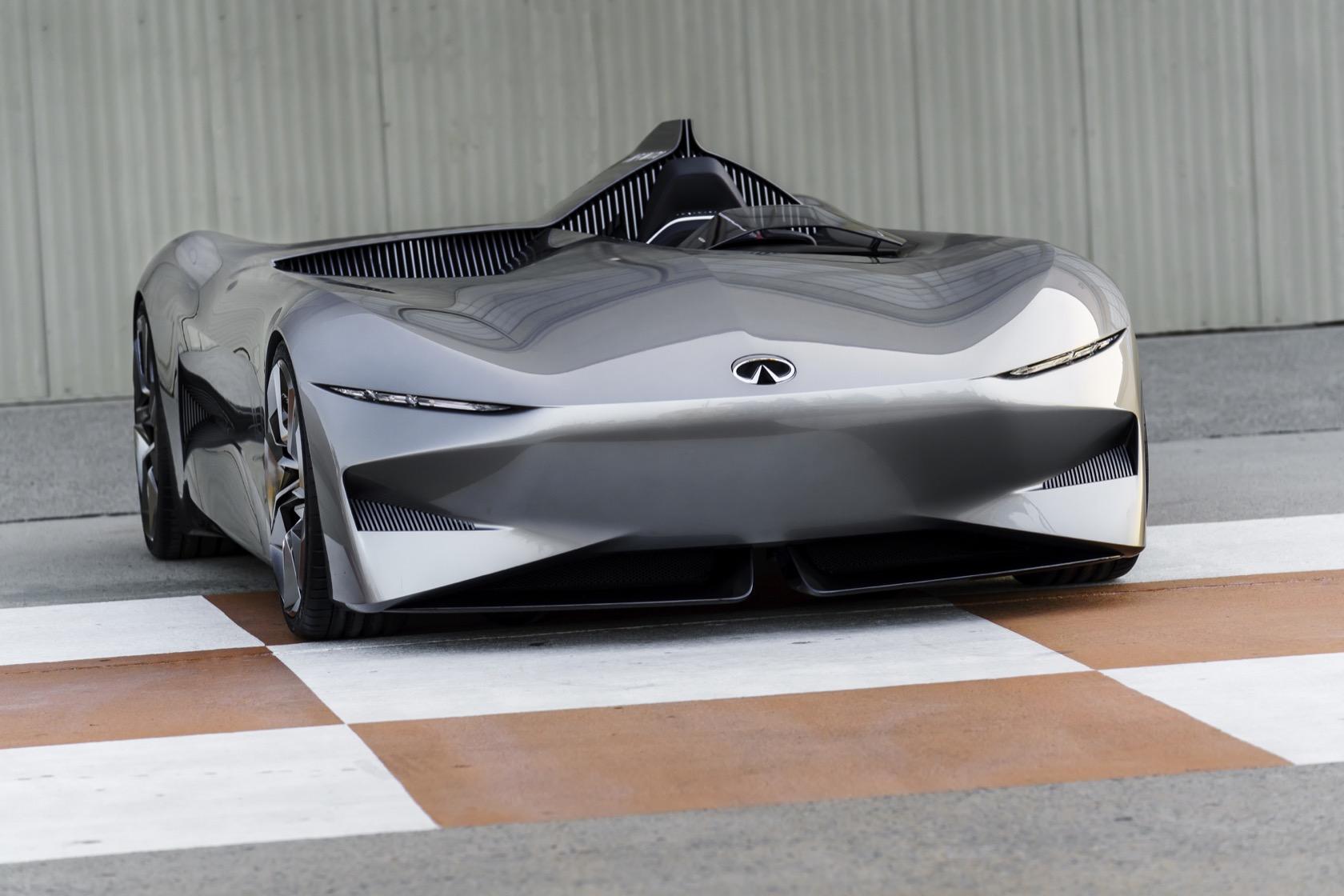 The idea is that the sharp lines echo the jolt of power, as all of that electric motor torque arrives near-instantaneously. Infiniti echos the electric theme with the cooling ducts in the cockpit, too. No passenger seat, that space instead being turned over to large air vents to keep the electric motor and batteries cool.
Not that there's much to distract the driver either way. Beyond a steering wheel, brake and accelerator pedals, four-point harness, and the seat, there's not really much else inside. Infiniti uses drive-by-wire steering, allowing it to isolate the wheel itself on lightweight carbon fiber struts. The seat gets black leather and red contrast stitching, with extended side and hip bolsters; it's mounted low, so that only the driver's head would be visible over the bodywork.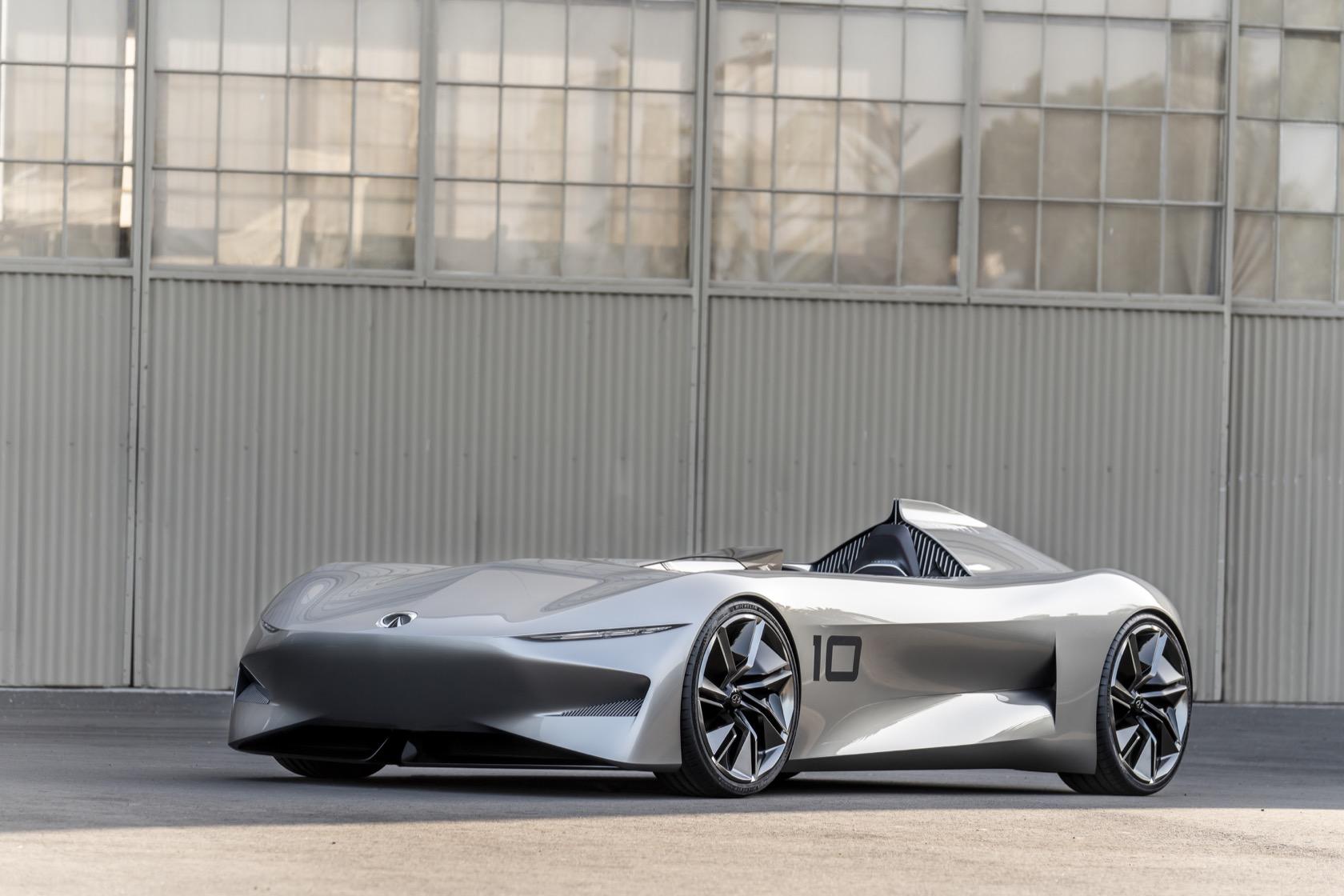 Now, Infiniti isn't going to put the Prototype 10 into production – we're just not that lucky. What it will do, the automaker says, is take key design themes from the show car and use them in future models. It'll also borrow liberally from the electrification tech, which will go into every new model Infiniti offers from 2021 on.