The gorgeous vehicle you're seeing here is Infiniti's new Prototype 9, but it's more than just a flashy concept that borrows the design of 1930s Grand Prix race cars; it's also a fully functioning electric car. Ok, so it's not much more than the combination of those two things: a fancy design experiment that Nissan's luxury brand is showing off at the Pebble Beach Concours d'Elegance car show. But everything from the long nose to the spoked wheels is just wonderful to look at.
Under the lengthy hood the Prototype 9 features a prototype electric motor that is based on the powertrain of Nissan's upcoming next-generation Leaf EV. It produces the equivalent of 148 horsepower and 236 lb-ft of torque, and is capable of reaching 62mph in just 5.5 seconds with a top speed of 105.6mph.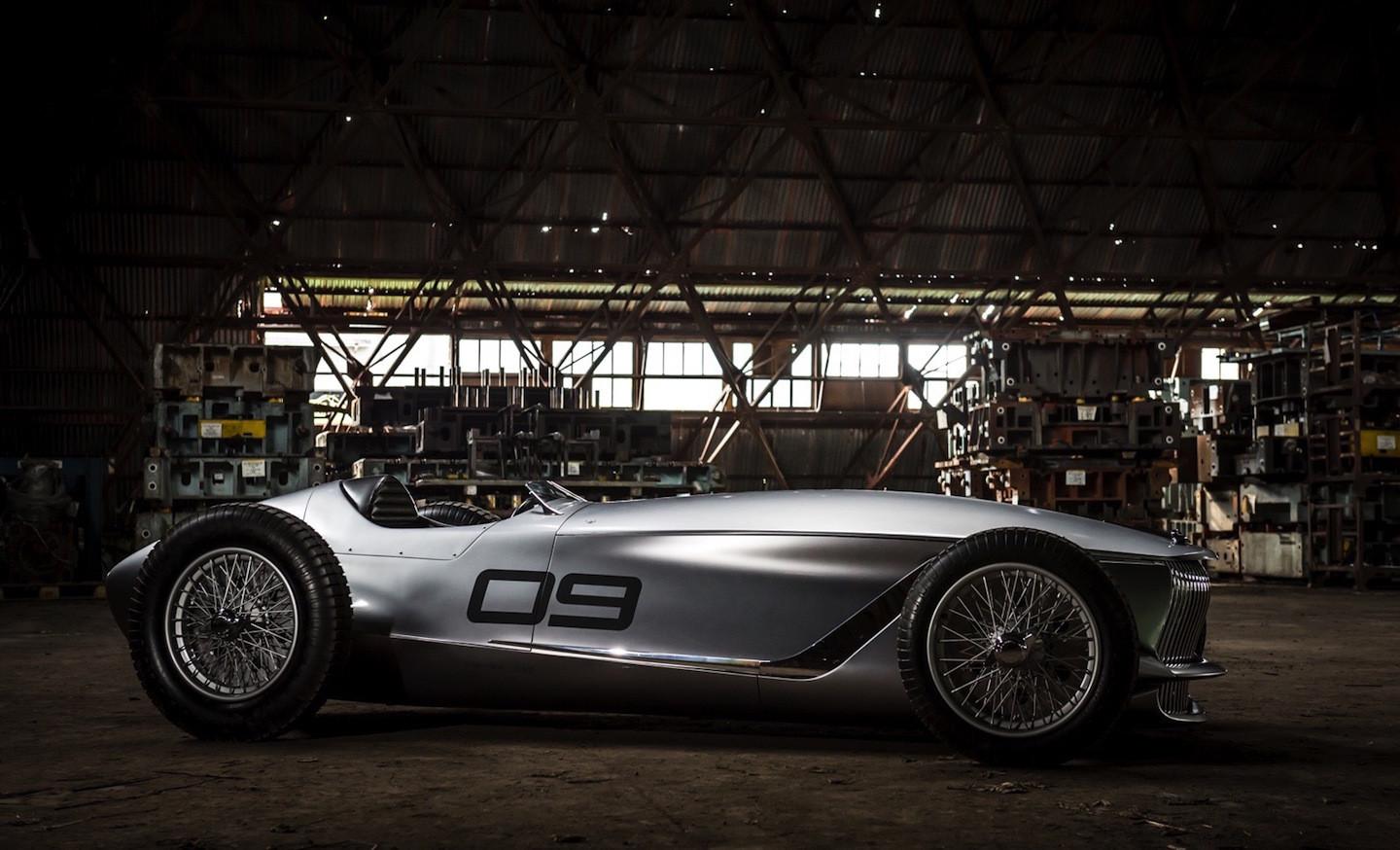 It has a single seat (obviously), and can even be driven on the track… just not for very long. Infiniti says the battery will last for roughly 20 minutes under "heavy track use," which means it wouldn't offer much distance if it was taken on regular roads.
The list of comparisons between old and new could go on for pages. Infiniti's design identity is easily noticed in the curved grille (not to mention the logo badge on the hood), while the tail is made from hand-shaped aluminum. The 19-inch wire wheels appear to have old-fashioned drum brakes, but inside are modern brake discs.
Despite the modern car components under the skin, the concept is said to have been built using traditional techniques under the supervision of Alfonso Albaisa, Nissan's head of global design. The project began as a simple thought experiment — what would a decades-old Japanese race car from Infiniti look like? — and ended up becoming reality by bringing together a number of design, manufacturing, and engineering teams at Nissan.
SOURCE Infiniti