India's $35 Tablet Loses Primary Contractor, Could Face Delays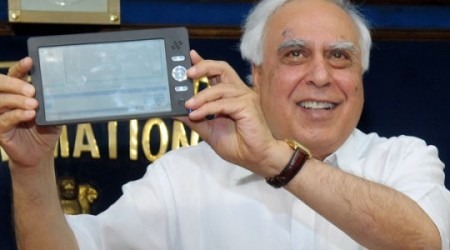 The $35 tablet from India has fallen out of the spotlight since its debut back in July, 2010. The last time the device managed to rise above the water, was the allegations that the device wasn't manufactured in India at all, but had been outsourced to China. Before that, it was rumored that the specifications for the device had found their way onto the 'net, thanks to the similarities it held with another tablet device. But the tablet has popped up again, but with more disappointing news. It looks like the device could be facing a delay.
According to sources familiar with the matter, Times of India is reporting that the primary contractor for the $35 tablet has been dismissed. HCL Infosystems had been tagged as the main vendor of the tablet, but it seems that complications with further demands for new conditions, along with rumors that a Rs 60 crore ($13m USD) bank guarantee couldn't be reached have lead to the vendor's removal from the project.
Another interesting note to the story. It seems that the shipping and import costs for the tablet to make its way out of India are rounding up to be about Rs. 5700, or about $124. It will be interesting to see how this extra cost, which is significantly higher than the projected cost of the tablet itself, will affect the final pricing for the device.
[via The Digital Reader]