Indian government's $35 tablet unveiled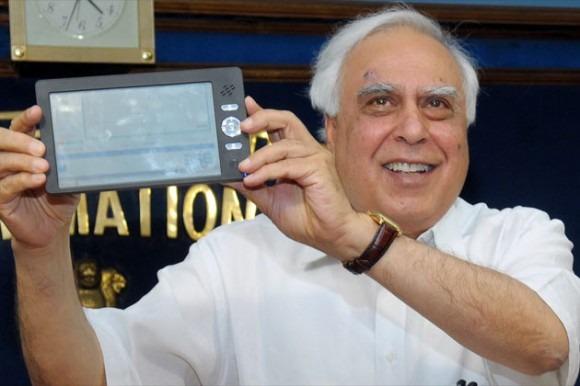 Now this is curious; having only been mentioning the Indian government's "$10 laptop" the other day, the Human Resources Minister of the Union of India, Shri Kapil Sibal, has officially unveiled their device.  Contrary to our previous expectations, it's an all-in-one tablet that they reckon will retail for around $35 and that's supposedly YouTube capable, has a color display and can browse the internet.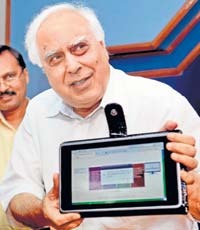 Confusingly, two different designs of device (shown above and to the right, sourced from here and here) have been spotted at the launch event, both with a tablet slate form-factor.  The Indian government is yet to confirm solid specs – WiFi and 2GB of storage, together with a touchscreen, USB port and 2W power draw are the only things mentioned – but there are apparently almost 8,500 colleges signed up to take part in the initial rollout, and a site set up full of digital education content.
The new device is expected to go on sale to students next year, and the Indian government hopes to use market competition to drive down pricing until they can sell it for just $10 apiece.  This site mentions the possibility of a subsidy, though it's unclear if that's on top of the $35 price or if they've just squeezed the heck out of their manufacturing partners; even $35 seems frankly unbelievable.
[via FashionFunky]