IKEA's affordable smart shades are delayed - but there's good news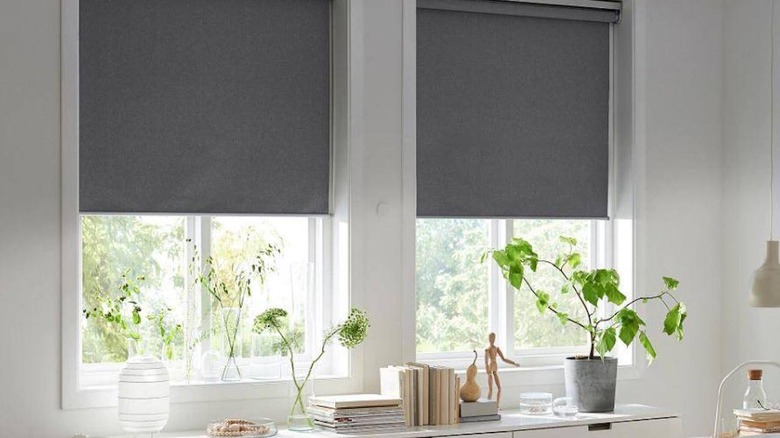 IKEA's smart blinds aren't unfurling on schedule, with the affordable remote-controlled window treatment running into a firmware hold-up. The Swedish retailer sent smart home fans into a frenzy earlier in the year, with the news that it was working on a set of smart blinds that could seriously undercut the competition.
While IKEA's blinds won't be the first to reach market, they could be the most affordable. Traditionally, remotely-controlled blinds tend to be custom made and thus carry the usual high price tag from that. Having them smart-enabled only adds to the cost.
IKEA, in contrast, has been pushing out a range of smart home devices that are far more affordable. Designed to work with the furniture company's Tradfri gateway hub, the line-up includes connected lights and other devices. The smart shades would be just another element to that plan.
Originally, the plan was for the IKEA smart shades to hit shelves in February in Europe, with a US release at the beginning of April. Sadly that's no longer the case. Instead, the company spotted "an opportunity for improved functionality," a spokesperson told The Verge, and will now be working on new firmware before they're ready to launch.
It's unclear what, exactly, this new firmware "opportunity" actually is. Given it's certainly not unusual for smart home device makers to launch products with partial functionality and then rely on software updates to add features when they're already in owners' hands, the decision to put sales on hold altogether seems notable. Of course, IKEA could simply be playing the long – and arguably far more sensible – game, and not want to release something which could stand a chance of frustrating mass market consumers getting their first taste of the IoT, or indeed put pressure on their support teams to handle owner confusion.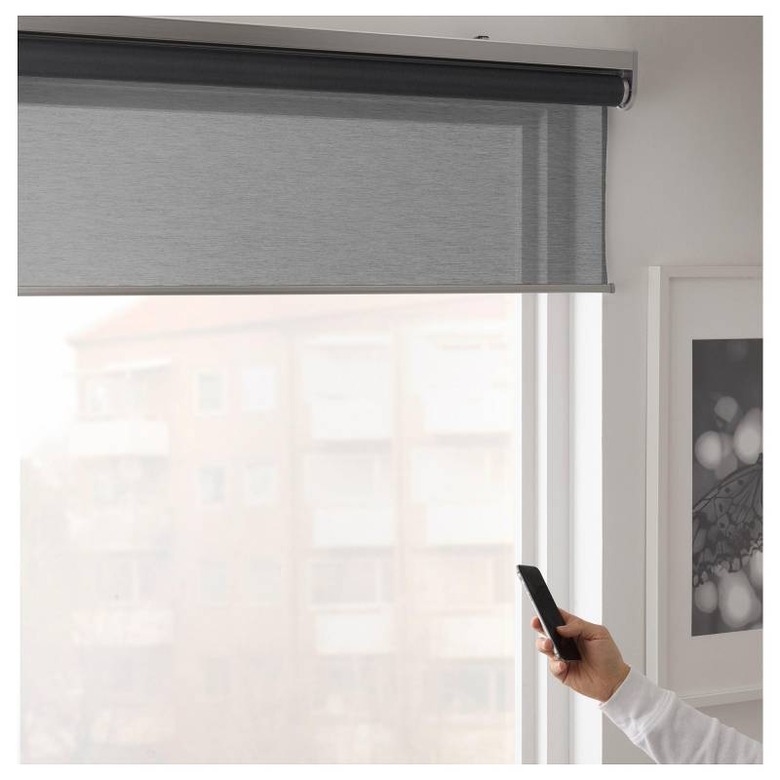 The upside is that it means a feature IKEA was initially planning to release later on in the smart blinds' lifecycle will now be available from the get-go. That includes the ability to integrate them with the Tradfri smart home app, as well as control them through smart assistants like Alexa, the Google Assistant, and Siri.
When, exactly, the new release will be, IKEA isn't committing to. The goal, the company says, is to have the shades on sale sometime this year. It's unclear whether that will include the US, however.
The question for potential owners is whether they're still worth waiting for. IKEA's promise was that the Kadrilj shades, which would be the entry-level model, would start from 99 euros, or approximately $112. An upgraded blackout version, dubbed Fyrtur, would carry a 20 euro premium. Obviously larger versions would cost most, but it would still mean they were a fraction of the price of connected blinds on the market today.