Here's when the IKEA smart blinds will unroll in the US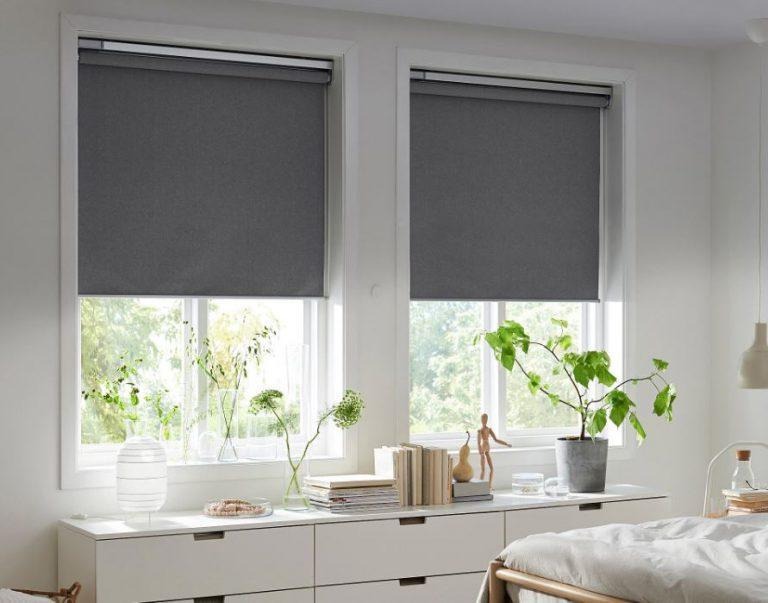 A couple of days ago, we caught wind of a new line of smart blinds from IKEA. As is usually the case with IKEA, the main draw of these smart blinds is their fairly affordable price, at least in comparison to the cost of other smart blinds, which sometimes cost several hundred dollars. When these new blinds first appeared on IKEA's German site, we weren't clear on whether or not they'd be making their way to the US, but now the company has confirmed that they will.
Unfortunately, we'll have to wait a little longer for them than the rest of Europe will. Though IKEA is apparently planning to launch these blinds on a wider scale in Europe in February, they won't be arriving here in the US until April 1.
An IKEA representative confirmed the US launch to Fast Company today. That representative also said that only one style of these blinds, dubbed Fyrtur, will be launching in the US. Fyrtur is a blackout blind that completely blocks out sunlight; in Europe, a translucent counterpart named Kadrilj is also advertised, but apparently that one won't be making the trip across the Atlantic.
In any case, Fyrtur is powered by a rechargeable lithium ion battery, which is probably the reason why it's priced more affordably than a lot of the competition. The blinds can be controlled by a remote that's included in the box, but there's also compatibility with Alexa, Google Assistant, and Apple HomeKit through IKEA's Tradfri gateway, which is sold separately for $30.
Basically, IKEA just confirmed everything we heard when the smart blinds surfaced earlier in the week. US pricing still isn't announced, but if Fyrtur's European pricing is anything to go on, we can expect these smart blinds to be priced between $100 and $200 depending on size. Stay tuned.