IKEA made a simple Sonos remote for its Symfonisk speakers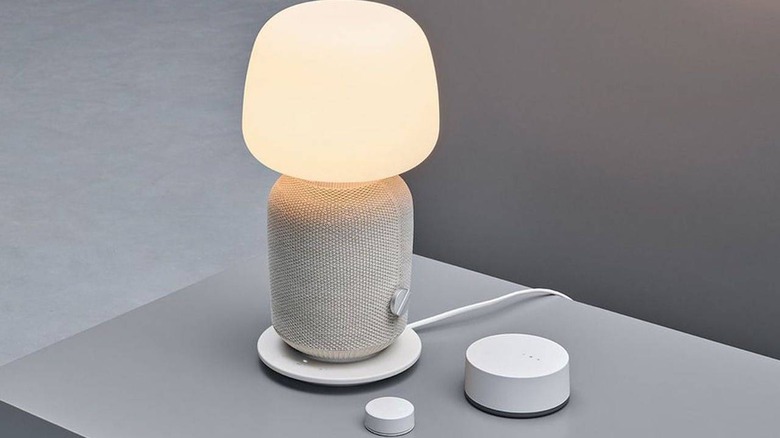 IKEA doesn't just have affordable Sonos-powered speakers in the pipeline, but a simple remote control to liberate users from the Sonos app or talking to a smart assistant. The IKEA Symfonisk speakers are set to launch in August, and in the process become the most affordable Sonos-compatible models around. However it's an accessory that fans of the platform may be more excited about.
Sonos and IKEA announced their partnership on a speaker range last year, and unveiled the two initial Symfonisk models earlier in 2019. Most affordable is a $99 bookshelf model, an unobtrusive rectangular block that can be stood up in landscape or portrait orientation, or even fixed to a wall and used as an actual shelf.
A second Symfonisk speaker doubles as a table lamp. It has a dimmable bulb at the top, with a cylindrical speaker underneath, and will be priced at $179. Both will rely on Sonos' app for control of music playlists and other streaming features, a decision IKEA said was to make things more straightforward.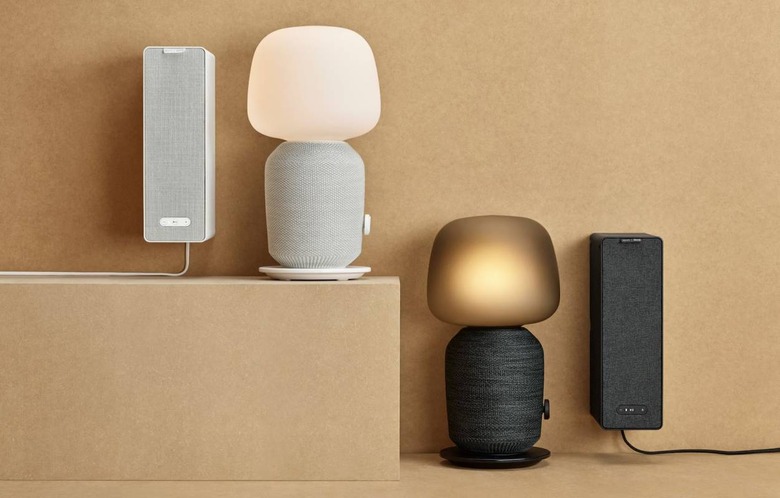 Now, though, we've been introduced to another method of control. IKEA will also have a Symfonisk Sound Remote, a small wireless puck that gives access to the core features. If you want to adjust a playlist, line-up new music, or switch sources, you'll still need to dig into the Sonos app or start chatting with your smart speaker of choice; however, the Symfonisk Sound Remote will be able to play/pause the current music, skip between tracks, and control volume.
It works via the Tradfri gateway – the larger of the two circular objects in the image at the top of this page – IKEA's home hub which is already used for its connected bulbs, and will soon be integrated with its upcoming motorized blinds. In the case of Symfonisk, it'll allow the Sound Remote to control the speakers, both IKEA's own and any other Sonos speakers you might have. However, it'll also allow Symfonisk to be linked with other smart home devices from IKEA.
So, for instance, you'll be able to link lighting presets with your smart shades and your speakers, so that a single scene triggers all three. IKEA had previously said that it opted to leave Symfonisk control up to the Sonos app because that would minimize duplication of development, so this is a welcome change.
According to the retailer, the Symfonisk Sound Remote will go on sale in August, just like the speakers themselves. The Tradfri gateway is already available, priced at $29.99. Pricing for the Sound Remote hasn't been confirmed yet, but it's likely to be one of the more affordable ways to control Sonos speakers that we've seen.