IKEA Symfonisk Sonos speakers official: Price, release date, more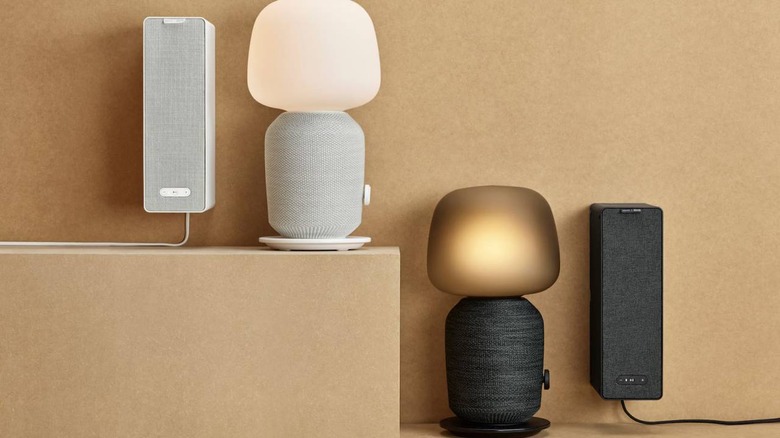 Sonos and IKEA have teamed up on a range of affordable connected speakers, and Symfonisk looks likely to bring in a whole new audience to multi-room audio when it arrives in stores this summer. As with earlier IKEA smart home products, the focus is connected technology but at an attainable price point – in this case, kicking off at under a hundred dollars.
Say hello to Symfonisk
Like many of IKEA's other offerings, Symfonisk is a range, not a single product. Initially there are two designs, a table lamp and a bookshelf speaker. They're priced at a highly competitive $179 and $99, respectively.
The Symfonisk WiFi Table Lamp Speaker looks a little like an Apple HomePod with an amorphous bulb on top. The upper section gets a removable shade and a standard bulb socket: IKEA tells me the goal there was to allow owners to customize it to suit their room. The lower section has a fabric speaker grill that will be finished in either black or white.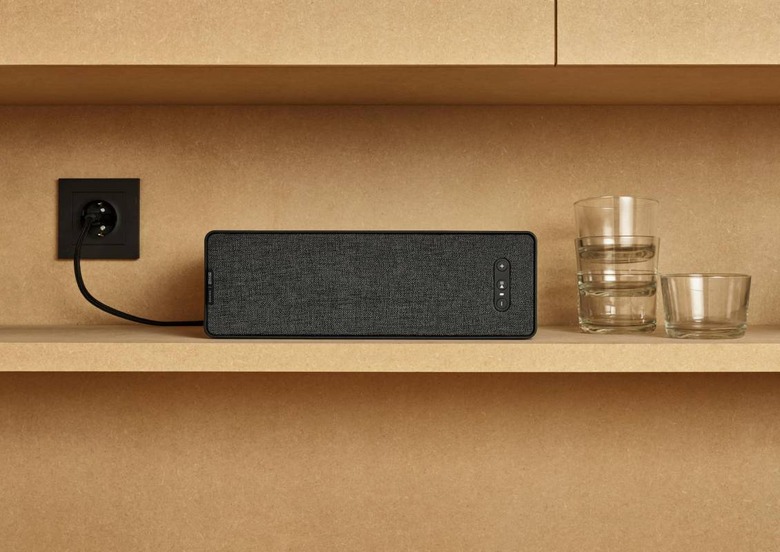 As for the Symfonisk WiFi Bookshelf Speaker, its name actually has a double meaning. While you can sit it on a bookshelf or other surface, horizontally or vertically, it can also be fixed to the wall and serve as a shelf itself. IKEA says it can support up to 6.6 pounds that way; or, with hooks, it can be attached to a kitchen rail. Like the table lamp, it'll be offered in two finishes.
Sonos isn't talking about the hardware inside each speaker at this point, so we don't know what sort of amps and drivers the Symfonisk pair come with. Those details will be shared closer to their release.
IKEA style, Sonos soul
While IKEA has its own Tradfri smart home app, the new Symfonisk speakers won't appear in it. Instead, you'll control them through the Sonos app. There, they'll show up just like any other Sonos speaker.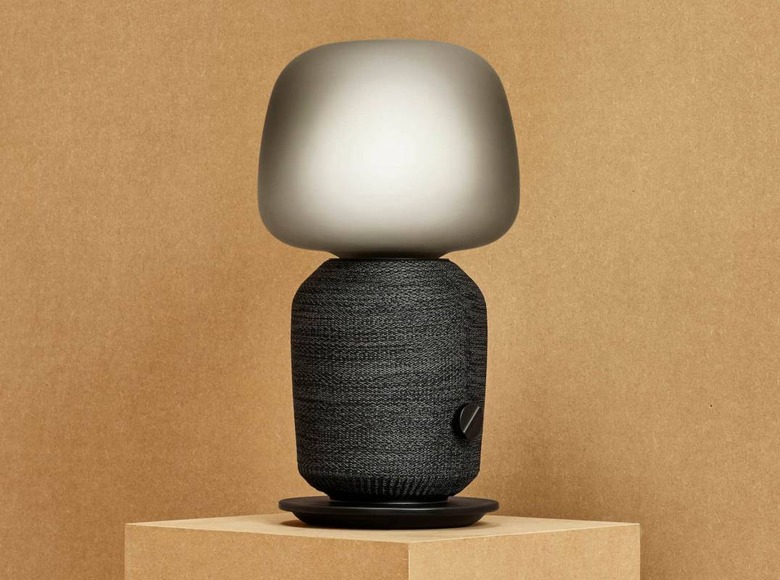 That app choice was an intentional decision, Sonos tells me. For a start, the Symfonisk speakers are designed to fit in seamlessly with an existing Sonos installation. It also makes life easier, rather than having to recreate all the functionality the Sonos app currently offers within the Tradfri app.
It means that the table lamp and bookshelf speakers also get to tap into some of Sonos' most popular features out of the box. You can wirelessly link two together as a stereo pair, for example, or use them as the rear channel speakers for a surround sound home theater system. Indeed the latter strikes me as a potentially very popular choice, given how affordable the IKEA speakers will be.
A "hackable" speaker
Although IKEA will only have two finishes – at least initially – the two Symfonisk designs are fairly flexible. The speaker grills are removable, fabric mounted on a plastic frame. IKEA even tested running them through a dishwasher to clean them.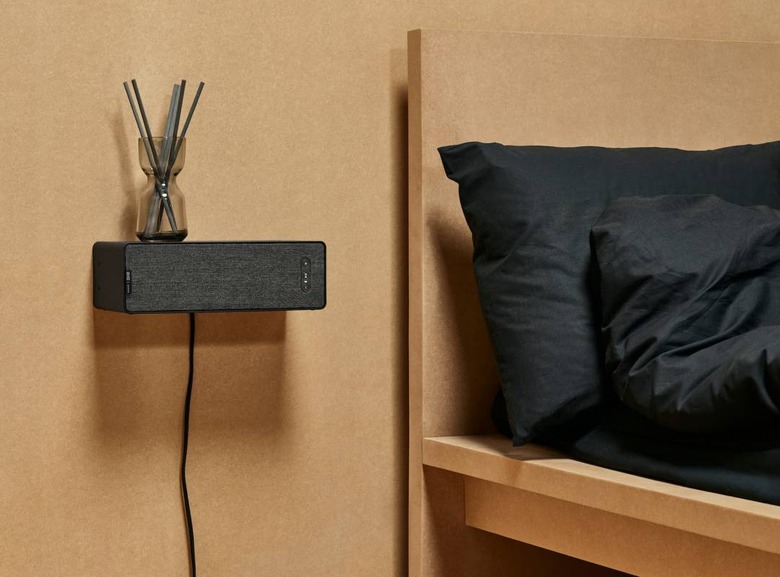 The retailer wouldn't say if new colors are in the pipeline, but IKEA shoppers have a long history of customizing their furniture. While many owners may stop at switching out the shade on the Symfonisk lamp, I got the sense that IKEA is looking forward to seeing what more ambitious hacks are worked out. Certainly, making changes to a sub-$100 speaker seems a little less risky than trying to modify a Sonos One at twice the price.
AirPlay 2, but no Alexa
Like Sonos' other recent models, the Symfonisk speakers will support Apple AirPlay 2. If you have an iOS or macOS device, like an iPhone or iPad, you'll be able to stream audio directly from it to your IKEA speaker.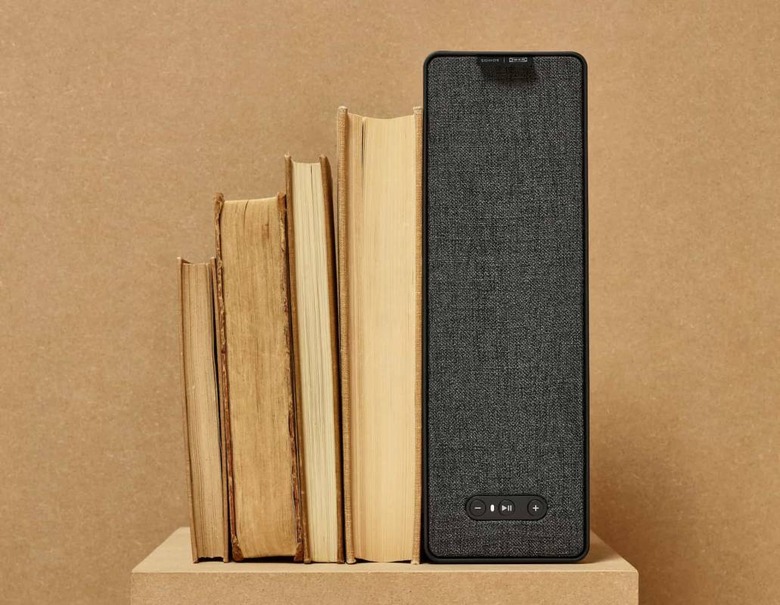 What there isn't, though, is standalone virtual assistant functionality. Unlike the Sonos One or Sonos Beam, neither Symfonisk speaker has a built-in microphone. If you have a separate Google Home or Amazon Echo smart speaker nearby, then you'll be able to control the IKEA speakers using your voice through that. However there's no onboard Alexa support.
IKEA Symfonisk pricing and availability
IKEA says the Symfonisk powered by Sonos range will appear in stores from mid-August 2019. In the US, they'll be priced at $99 for the Bookshelf Speaker and $179 for the Table Lamp. In Europe, it'll be 99.95 euro for the Bookshelf Speaker, and 179 euro for the Table Lamp. Other markets will follow.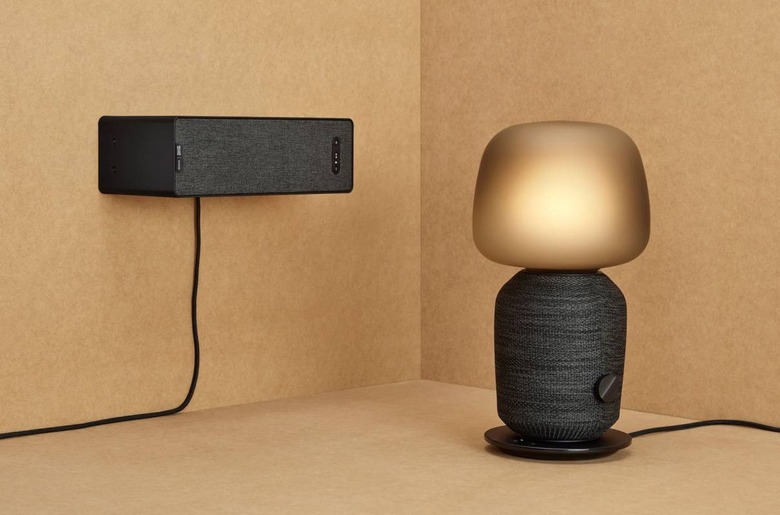 What you won't see, though, is cross-availability. The Symfonisk range is only going to be available through IKEA, in-store and online, not on Sonos' online store. Similarly, Sonos' other connected speakers won't be showing up in IKEA.