iHome lets Alexa, Siri and Google Assistant control your garden gadgets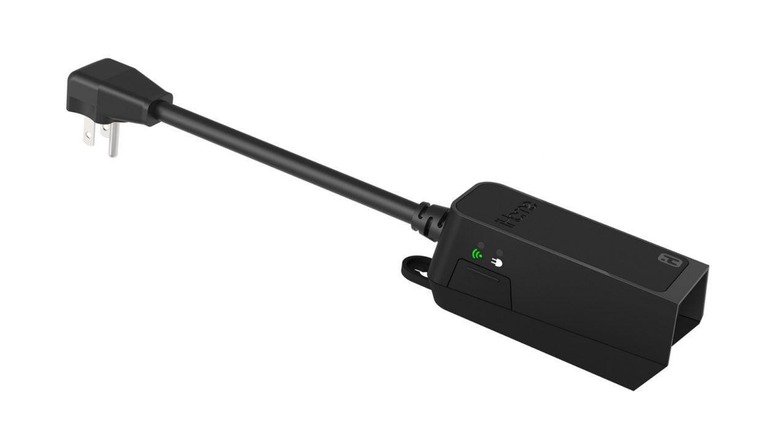 The typical smart home might be getting more connected, but outdoor gadgets have been slower to get online. iHome's new iSP100 Outdoor SmartPlug aims to change that, a weatherproof way to add Alexa, Google Assistant, HomeKit, and other controls to devices outside.
In fact, there's a surprisingly long list of platforms that the iSP100 will play nicely with. Along with Apple's HomeKit, Amazon's Alexa, and Google's Assistant, you'l be able to link the SmartPlug to Wink, too. Nest integration is also supported, with the smart thermostat's "Home" and "Away" status tied into the iSP100's power settings.
As for what the SmartPlug itself does, that's unsurprisingly straightforward. Plugged into an outdoor outlet, it has a WiFi chipset baked in, which hooks up to your router inside. You can then use the iHome app – or any of the connected services – to turn on and off whatever device you've plugged into it.
Since the holidays are approaching, that might mean outside lights or maybe lawn decorations. Alternatively, you could have security lights, a sprinkler system, or even small appliances controlled. Up to 1,800 watts of power is supported.
With something like HomeKit, there's support for scheduling if you'd rather not manually give the instruction to throw the switch. That also means automatic triggering support: you could have the iSP100 turn on only when motion is detected from a HomeKit-compatible camera, for example.
According to iHome, the new SmartPlug will work in a temperature range of -4 to 104 degrees Fahrenheit (or -20 to 40 degrees Celsius). It's weatherproof, and has a 6-inch cable so that the plug fits more easily under covered GFI outlets. It's available to order now, priced at $39.99.
Meanwhile, iHome also has a trio of new smart home sensors. The iSB01 is a $29.99 motion sensor, which can be used to trigger the SmartPlug or other devices from the company. The iSB02 dual-leak sensor is the same price, and offers monitoring of two zones for water leaks: there's a sensor built into the device itself, plus a six foot extension probe for a second area, and it can trigger both a notification on your phone and its own 90 dB alarm.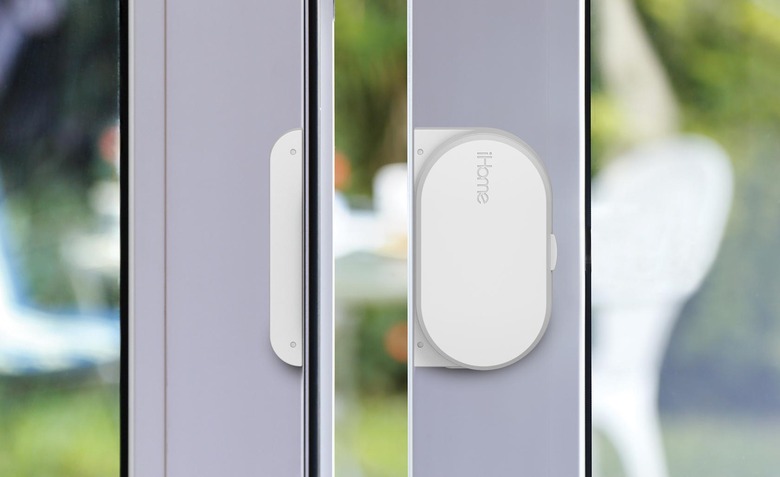 Finally, the $29.99 iSB04 door/window sensor is, as the name suggests, a way to track doors and windows being opened or closed. It too has a 90 dB alarm built in, though can also trigger other smart home devices.