IFTTT for iPhone gives iOS some context-intelligence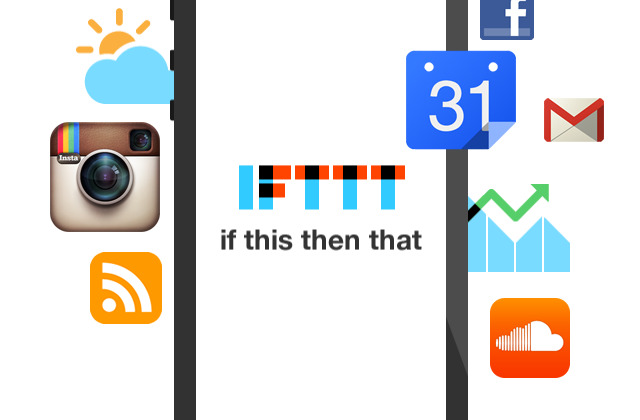 The iPhone you might have in your pocket could be getting considerably more intelligent thanks to IFTTT (If This Then That) arriving on iOS, effectively bringing macros to contacts, photos, reminders, and more. IFTTT for iPhone uses user-defined "Recipes" to turn complex series of tasks – such as uploading any images saved in a certain album to Flickr – into automatic processes, ideal for power-users.
IFTTT has already found favor among home automation fans, among others, for its potentially complex Recipes of automatic tasks. We've also seen integration with wearables, among other things; there's IFTTT support for the Pebble smartwatch, for instance, as well as Jawbone's UP and the Twine "internet of things" gateway.
The initial iteration of the IFTTT app adds three new areas of functionality – IFTTT calls them "Channels" – for dealing with contacts, photos, and reminders on iPhone. There are more on the way, however, and they needn't just be local apps on an iPhone: other Channels in use on IFTTT are Facebook, Gmail, Twitter, and Philips' Hue wireless color-changing lightbulbs.
However, there's a drawback, and that's down to what permissions Apple gives third-party developers for apps and background processes. At the moment, IFTTT for iPhone can't run its Recipes in the background, which means that nothing gets activated until you run the app itself.
So, even though you might have a Recipe that automagically uploads any photos you shoot with the front-facing camera to your Facebook, Tumblr, and Google+ accounts, it won't actually run until you manually hit the IFTTT icon. That's a limitation of iOS itself, and there's no telling when – or if – Apple will ever loosen things for IFTTT's developers.
Nonetheless it's an impressively flexible system if you take the time to set it up, and even if you're uncertain on writing your own Recipes, you can download other peoples have have been shared through the IFTTT site. There's an Android version – with background support, since Google doesn't limit that in the same way – in the pipeline too, IFTTT has confirmed.