Jawbone UP Platform pushes fitness band with multi-app integration

This week the folks who brought the Jawbone UP device have made it clear that they're not going to stop where they are today as far as software integration goes. A system called UP Platform has been introduced for the iOS universe, connecting an additional 10 applications to the UP wristband. This system also promises an open API for developers in the near future, setting users up for an If/Then set of abilities, wide open to the world.
This announcement sets users up for a two-step update, allowing them access first to a set of apps that have already been working with iOS fitness buffs for some time, then promises the same deal this first 10 app family has for developers galore. With RunKeeper and MapMyFitness, users will be working with maps, seeing distance, information on how daily activities affect a fitness regiment, and more.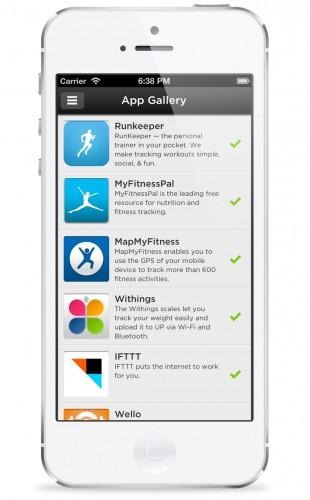 Users will be able to use IFTTT, an app that texts one based on pre-set specifications and allows you to tie in with a partner for co-managing and co-motivation, so to speak. Wello is another app integrating with UP this week, bringing on a personal trainer to the wrist of the user – Withings app integration allows your UP band to tie in with your Withings scale. This UP family of apps will continue to expand, says Jawbone, especially once the open API is made real.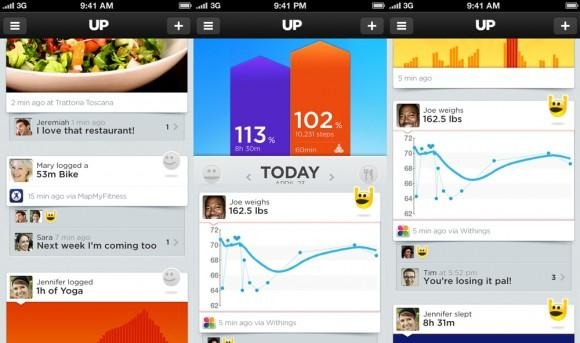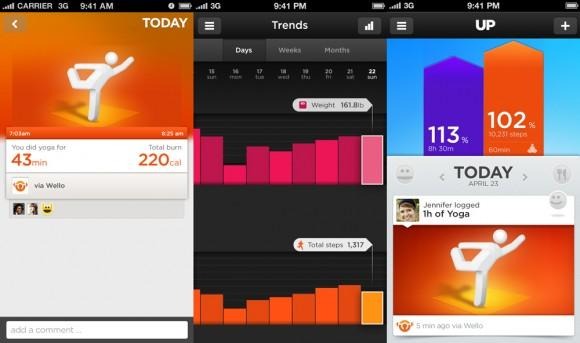 Above and below you'll find the full UP Platform 10 app iOS push for the UP Platform. You'll notice that this setup is ready for iOS at launch – Android has been promised by Jawbone to be launching really soon as well. Have a peek at our history with Jawbone for more information on this device and make sure you keep tuned to SlashGear for your expanding abilities with UP as well!