iFrogz Tadpole Review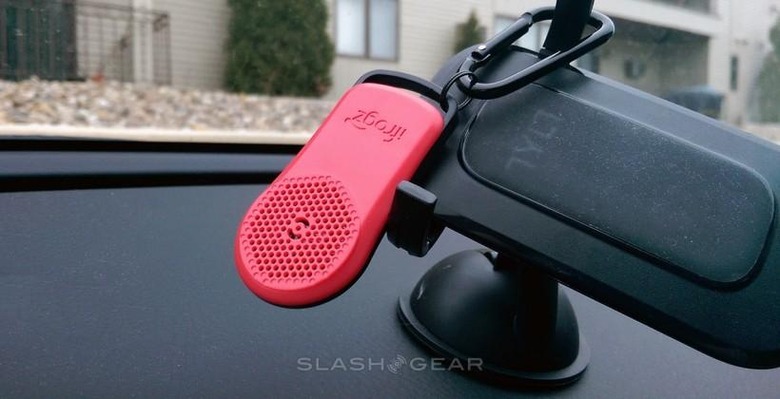 This month we were sent the tiniest device we've seen in a long time. I opened the package that included several cases for our most recent HTC One (M8) case extravaganza, and in the box was the iFrogz Tadpole. What on earth does someone do with the world's smallest Bluetooth speaker?
This device is just about as thick as my smartphone and just over 2-inches long. It weighs essentially nothing at 0.7-ounces and I've got the red version. The Tadpole also comes in gray, white, purple, and blue.
I've been using the Tadpole for about a week. By all accounts, iFrogz is correct in their claim to 2+ hours of play time. I used the machine – with its 200mAh battery – for right around 2 hours total over the past week streaming Google Play Music from my HTC One (M8).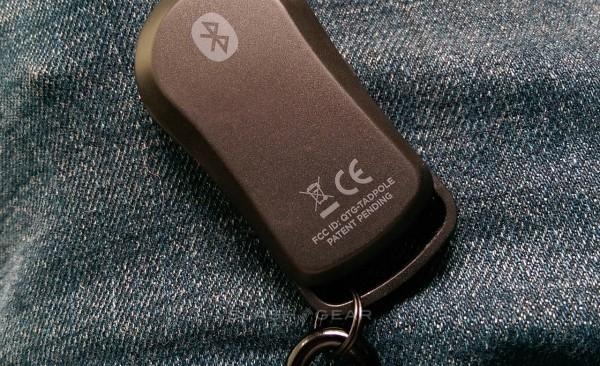 This device uses Bluetooth 3.0, which means you've got up to 100 meters of wireless space before your smartphone will lose its connection. Each time you leave the speaker and come back to it, you'll need to press the single physical button on its side to re-connect – your smartphone will do the rest automatically.
At $19.99 USD, the iFrogz Tadpole isn't pretending that it will out-perform the front-facing speakers of the HTC One. With a 1-watt speaker inside, this device is loud enough to be heard over the roar of a lawn-mower, provided you've got it hanging from your hat.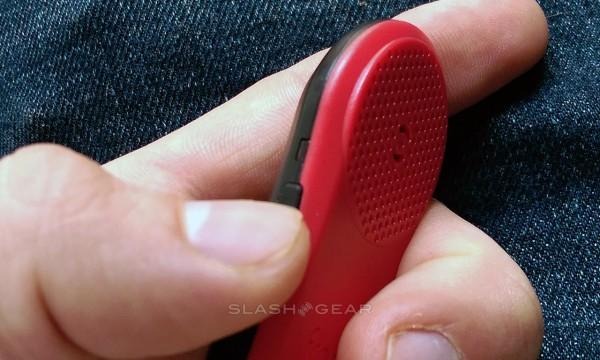 It's made for bikers and outdoor sports of all kinds – skateboarding with this device connected to your belt loop while leaving your smartphone safely on the sidelines is exactly what it's built for.
Most of all, iFrogz is banking on the idea that a super-tiny price point paired with the honor of being the smallest Bluetooth speaker on the market will make the Tadpole irresistible. Kind of like their Nearfield Audio Speaker, the oddity far outweighs the cost. It'll be attached to my keychain this summer, that's for certain.