If the 2018 iPad with Face ID looks this good, I'm sold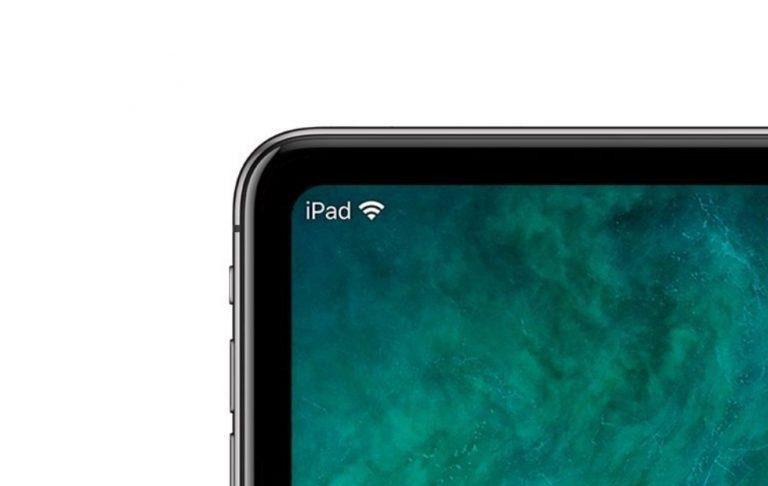 Rumors of a new iPad have begun, and if the images we've got here are any indication, Apple's next slate will be a masterpiece. We've seen our fair share of iPhone concepts in the past from a wide variety of creators – but not so much on the iPad – save the months leading up to the iPad Pro. This is probably largely because of the device's relative lack of need for change over the past half-decade.
The iPad Pro and iPad mini have been mocked up by creator Juan Pablo – aka @jPzamoras – a player relatively new to the game. His Twitter presence spans all the way back to October of 2017 – so fresh! His concepts come just before the recent iPad 2018 leaks earlier this week, complete with facial recognition onboard.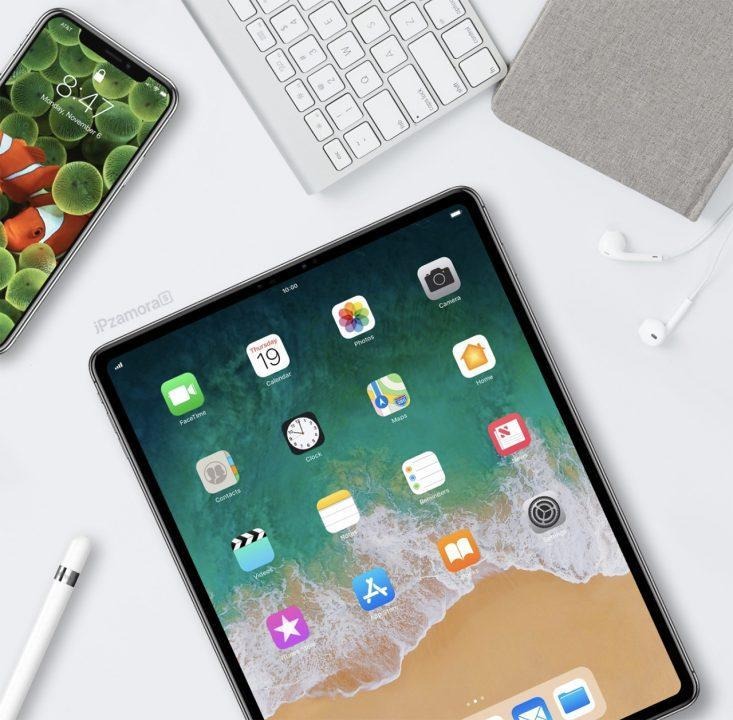 The concepts shown here depict a pair of iPad units with the full notch of front-facing sensors and cameras included with the iPhone X. This would enable the face scanning and detection of the iPhone X for both futuristic augmented reality features and Face ID device unlock. At the same time, this iPad pair does not have the same "notch" as we see on the iPhone X.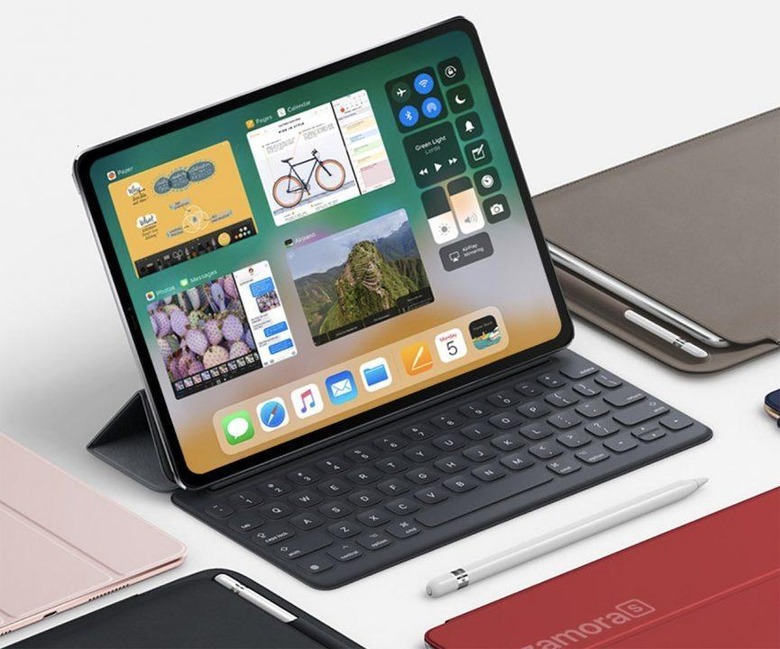 Instead of an iconic notch, each iPad model here incorporates all forward-facing sensors into the standard bezel around its display. One element I'm not completely convinced on is the amount of space allowed for the sensors on either one of these iPad models. The space seems to be larger on the notch on the iPhone X than it is here in this set of bezels – but that might be because Apple's notch allows negative space around each sensor and camera.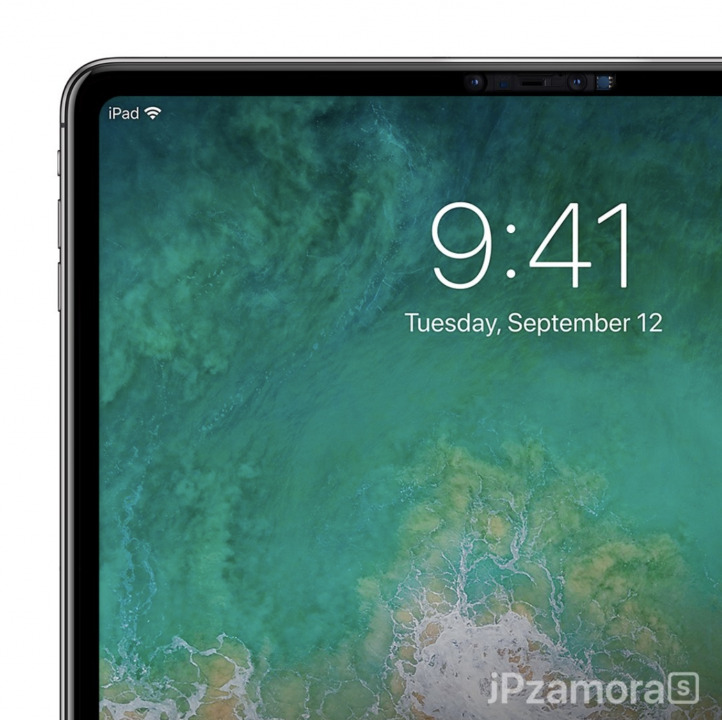 Apple's design might just incorporate a notch design for the iPad, as well – not because it needs to, but because doing away with the physical home button takes away one of the most iconic parts of the industrial design of the iPad. The same was true of the iPhone X – they traded one iconic element for the other.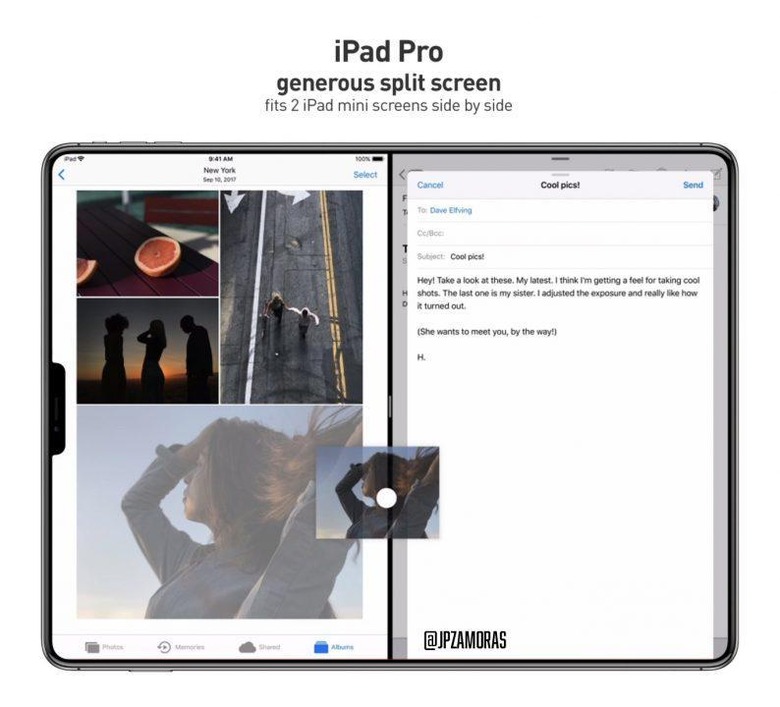 Luckily this same concept designer mocked up a set of iPad units with the notch intact. Above and below you'll see how the iPad Pro and iPad mini look with the iPhone X notch incorporated within their near-bezel-free displays. Imagine a world with no place to rest your thumb – no place at all!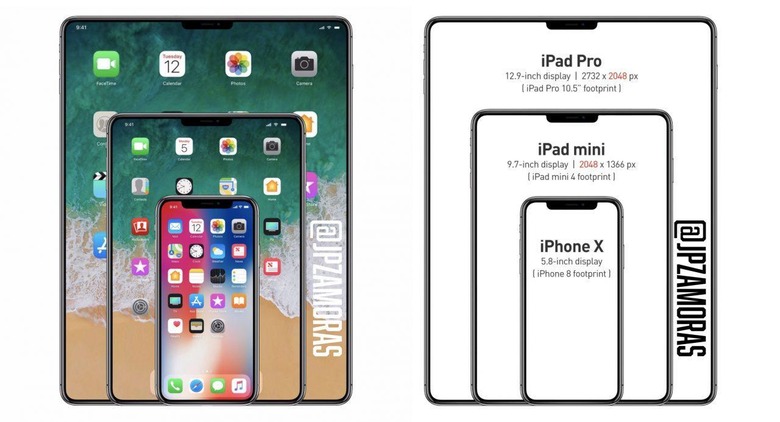 If Apple's entire collection of devices has the same notch, does that a family make? Or will it be better for Apple to allow the iPad and the iPhone to have different unique features – or one unique hardware mark to make them their own?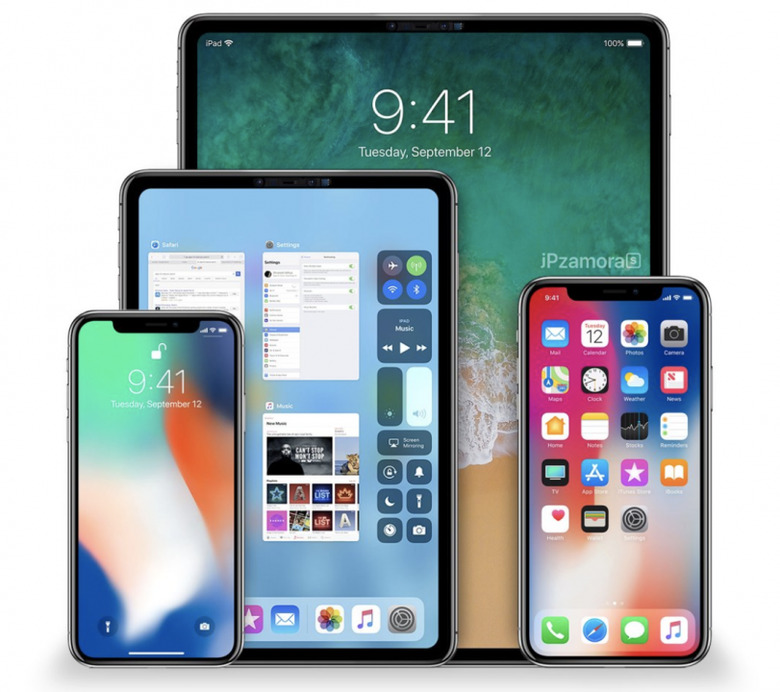 Maybe the iPad is already different enough without a home button or a notch – since it dominates the tablet market fully, and unflinchingly. Have a peek and let us know if you prefer the full bezel or the notch – and why!