ID@Xbox rundown: more high-end "indy" games head to Xbox One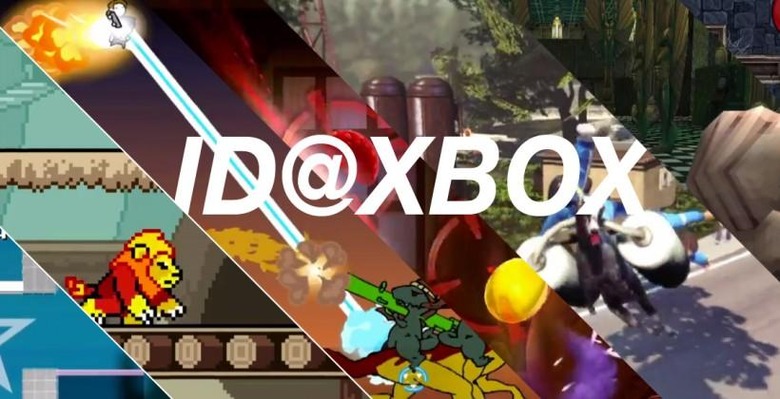 This morning Xbox One was put in the spotlight with not only a collection of fantastic AAA games and exclusives, but with a set of "indy" games as well. I suggest we put quotation marks around the word "indy" at this point not because of the size of the production studios behind the games, but because of their high quality. These are the AAA indy games, that is to say.
What you're about to see is a set of games that should blow your socks off if you're a lover of the lesser-known. Beginning with Blues and Bullets from A Crowd of Monsters, we're almost immediately reintroduced to hard-hitters like Cuphead from StudioMDHR (stay tuned to our Interview portal for more on this game later today!)
Dungeon of the Endless by Amplitude Studios is shown alongside Fruit Ninja Kinect 2 by Halfbrick Studios and Hibernum Creations. Side-scrolling masterpiece Funk of Titans by A Crowd of Monsters is up next, right alongside Seith CG's Ghost of a Tale – mousy!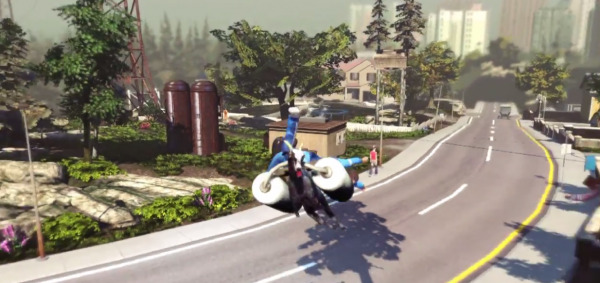 And Goat Simulator. Coffee Stain Studios / Double 11 is bringing Goat Simulator to Xbox One. You can stop dreaming and wishing for that now.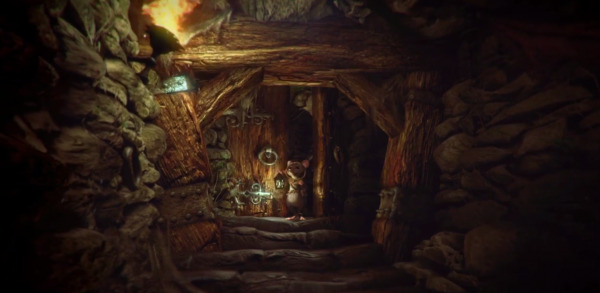 The boxy excellence of Gunscape by Blowfish Studios is coming in first-person while overhead you'll find Doublefine's Massive Chalice – finally! Super-strange dark-dwelling Playdead game Inside is coming while classically odd Chainsawsome Games game Knight Squad blasts forth from the dead.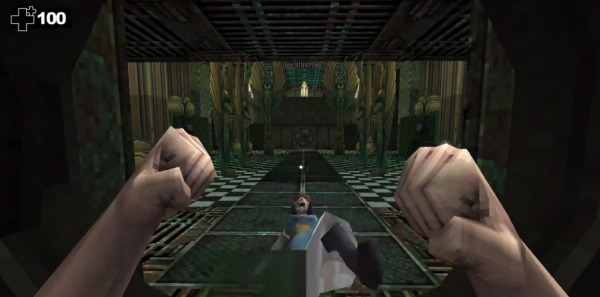 Blow your eyeball sockets out with Lovers in a Dangerous Spacetime by Asteroid Base, keep your eye on the prize with Other Ocean's #IDARB, and remember your original anime-loving brain with No Time To Explain by tinyBuild. Get nasty involved with Plague Inc: Evolved by Ndemic Creations, bring pixels back with Rivel of Aether by Dan Fornace, and fly in with a dragon with Smite by Hi-Rez Studios.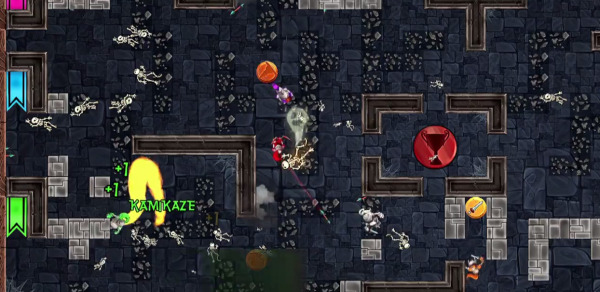 Flatness continues with SlashDash from Nevernaut Games, Space Engineers by Keen Software House brings the shading in the outer-rim, and Spectra by Gateway Interactive keeps you in TRON lights. Deco Digital / Bevel Studios have a mind to show you their world in Pneuma: Breath of Life, and what's easily the simplest of the bunch is delivered in "Threes!" by Sirvo/Hidden Variable.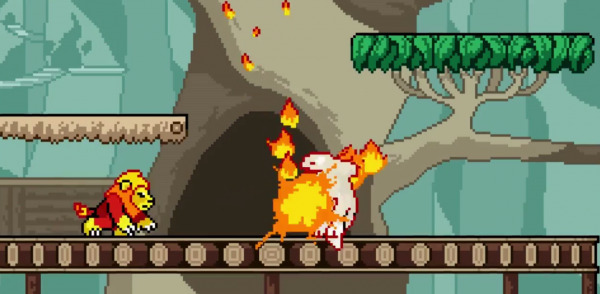 Super-minimal The Escapists is brought on by Team 17, more side-scrolling bone-crunching comes with Crazy Viking Studios' Volgarr the Viking, and tinyBuild/DoubleDutch Games has the audacity to bring the heat with SpeedRunners. You'll be doused in a 3D plane with Superhot by Superhot, too – that'll be the one we're looking at ASAP. Unless you count Cuphead, of course.