Ideum Platform and Pro touch tables bring on the slim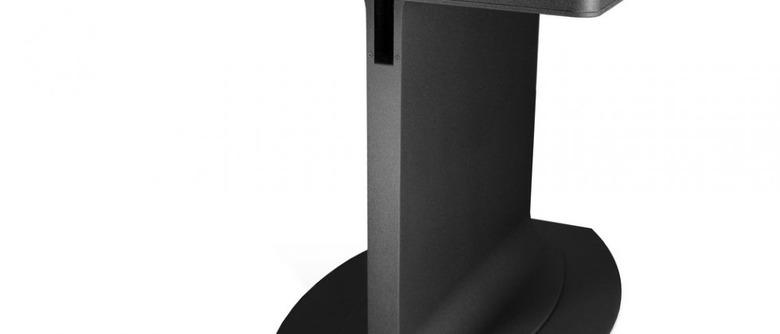 Multitouch table specialist Ideum has outed its latest finger-friendly Surface SUR40 rivals, dramatically slimming the 55-inch video furniture while simultaneously boosting power. The Platform touch table is a mere 2-inches thick, sitting on a slender central stand while still offering a larger surface than the SUR40, while the Pro touch table is chunkier but considerably more powerful, with a user-expandable HP workstation in the base.
The Ideum Platform runs an Intel Core i7 2720QM 2.2GHz processor with 8GB of RAM and NVIDIA GeForce GTX 460 1GB graphics. There are dual 256GB SSDs in RAID1 format, twin USB 2.0, twin HDMI (in/out), ethernet and a 3.5mm audio output, along with a pair of 10W speakers.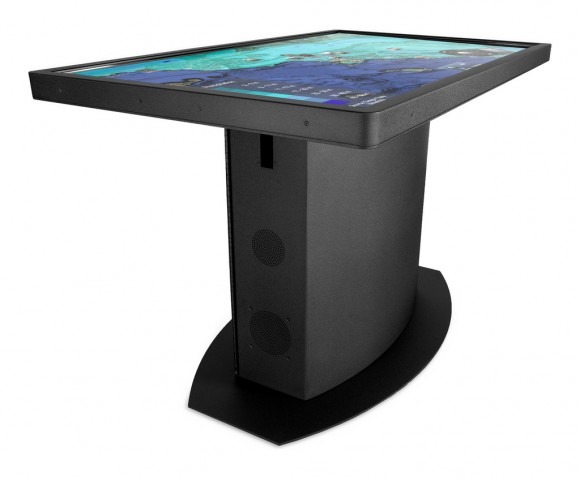 Meanwhile, the Ideum Pro uses its extra bulk to accommodate an Intel quadcore Core i7 2600 3.4GHz processor, with 8GB of RAM and NVIDIA Quadro 600 1GB professional graphics. It has dual 500GB RAID1 drives and the same connectivity, but steps up to twin 75W speakers.
Both use a Full HD screen with 500 cd/m2 brightness and recognition for over 40 simultaneous finger touches. Ideum offers various software tools for museums, businesses, schools and other clients to develop their own custom applications.
No word on pricing at this stage.