iControlPad dumps Dock Connector for Bluetooth over Apple legal fears; Android BT confirmed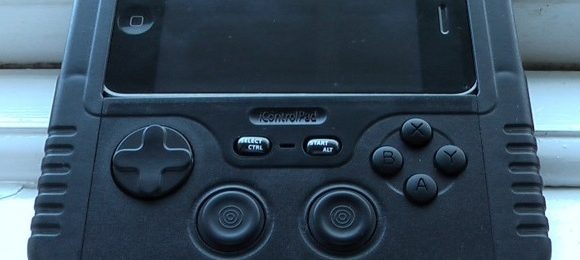 The team behind the iControlPad gaming controller for the iPhone has revealed that the snap-on peripheral has integrated Bluetooth.  Designed to offer mobile gamers a more traditional interface for iPhone gameplay – and, indeed, titles on other devices – the iControlPad hit mass production back in August.  However now the team needs some help developing the Bluetooth support for iOS.
That's because they're hoping to avoid using Apple's dock connector – which presumably would require licensing on their part – and, we're guessing, would also make it more flexible for use with other iOS-based devices such as the iPad.  According to team member Craig Rothwell, Apple's recent litigation against HyperMac for using the iPod connector without permission was a key factor in their decision.  If you can help then head over to this thread (which also confirms the iControlPad will be compatible with Android smartphones using Bluetooth).