iControlPad for iPhone production parts now shipping [Updated]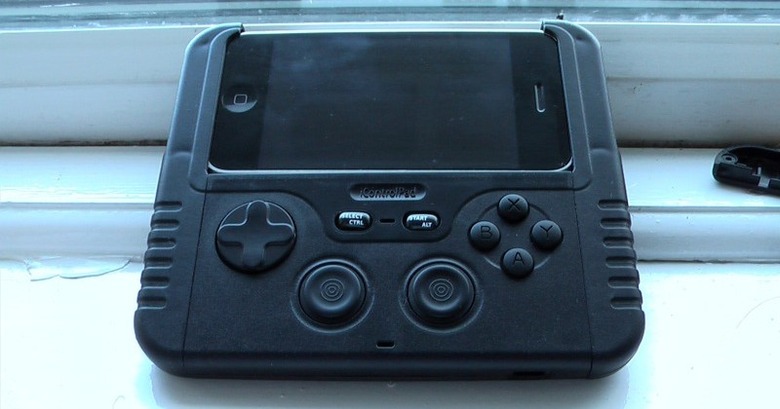 It's been a while since the iControlPad team told us the release of the snap-on iPhone gaming controller peripheral was imminent, but general availability looks like it could be fast approaching.  Team member Craig Rothwell has been tweeting photos of the first mass produced sections, and while he's yet to show the central control panel it's obvious how everything will come together.
Update: More photos and availability information after the cut
Even better news is that the iControlPad should be iPhone 4 compatible, handy considering the fourth-gen Apple smartphone was released in the intervening period since we first saw the controller.
Last we heard, there would be two versions of the pad: one with just the basic gaming controls – a D-pad plus two analog joysticks, four control buttons and two function keys (Start and Select) – and another that squeezes in a battery for longer gameplay.  Still no word on pricing or specific release dates, but with the components seemingly on hand we can't imagine it will be long now.
Update: Craig says the first batch of 3,000 units will be sold soon, the announcement made on his Twitter feed.  The control unit has a battery that doubles the runtime of the iPhone, and you'll eventually be able to buy different grip sections and use the same controls with non-iPhone devices.
iControlPad for iPhone prototype demo: