iCloud UK launch unlikely until 2012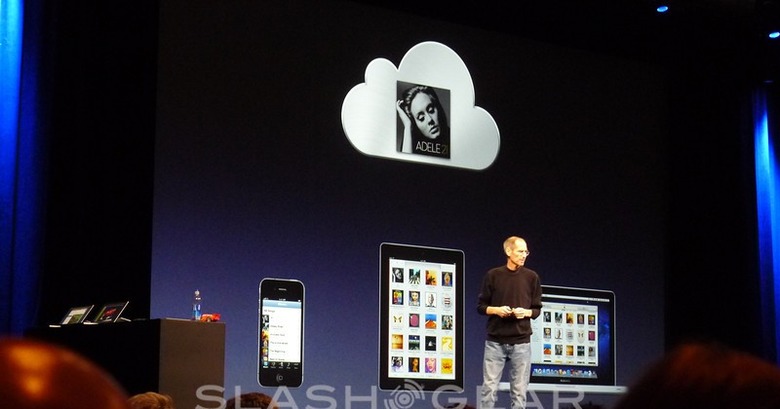 Apple's new iCloud service may have been one of the three pillars of Steve Jobs' WWDC 2011 keynote, but  the music storage aspect of the service looks to be US-only for some time. According to a major record label source in the UK, speaking to The Telegraph, "tentative talks have begun between the major labels and Apple in the UK. However, all talks are at the really early stages and no one expects to see the cloud music service live on this side of the pond until 2012."
Apple and Warner Music declined to comment, while Universal, EMI and Sony were all unavailable to comment. However, the potential for delay was echoed by the Performing Right Society, which confirmed that their own talks with Apple were only in the very early stages.
"The licensing team at the PRS have started talks with Apple, but are a long way off from any deals being signed ... It is very much the early stages of the negotiations and is similar to the launch of iTunes – which began in the US and took a while to roll out to other countries" Performing Right Society (PRS) spokesperson
According to Mark Mulligan, VP at Forrester Research, the hesitation is mostly down to caution on the labels' part. "The UK arms of all the major record labels are biding their time and waiting to see how the service affects download sales in the US before they sign up to anything" he suggested, before saying that a Q1 2012 iCloud UK launch at the earliest is likely.
iCloud's other functionality – including file and photo sync, along with email and shared calendar services – is less licensee-dependent, and is expected to be functional outside the US market more quickly. However, iTunes Match is also unlikely to make its international debut until the labels are certain it won't further eat into their profits.